The International Advisory Board (INTBOARD) supports the scientific progress of the project and suggests direction when required. The PROTECT INTBOARD consists of:
Ms. Rachel Criswell, Senior External Relations Officer, UNHCR
Professor Sandra Lavenex, Political Scientist, Geneva University, Switzerland
Professor Lilliana Jubilut, Lawyer, Catholic University of Santos, Brazil
Professor Philippe Salazar, Lawyer, Cape Town University, South Africa
Ms. Pia Oberoi, Senior Advisor on Migration and Human Rights, OHCHR Regional Office for South-East Asia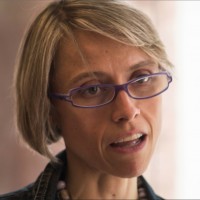 Professor Emanuela Ceva is PROTECT's Independent Ethics Adviser. Ceva is Professor of Political Theory at the Department of Political Science & International Relations at the University of Geneva, Switzerland.