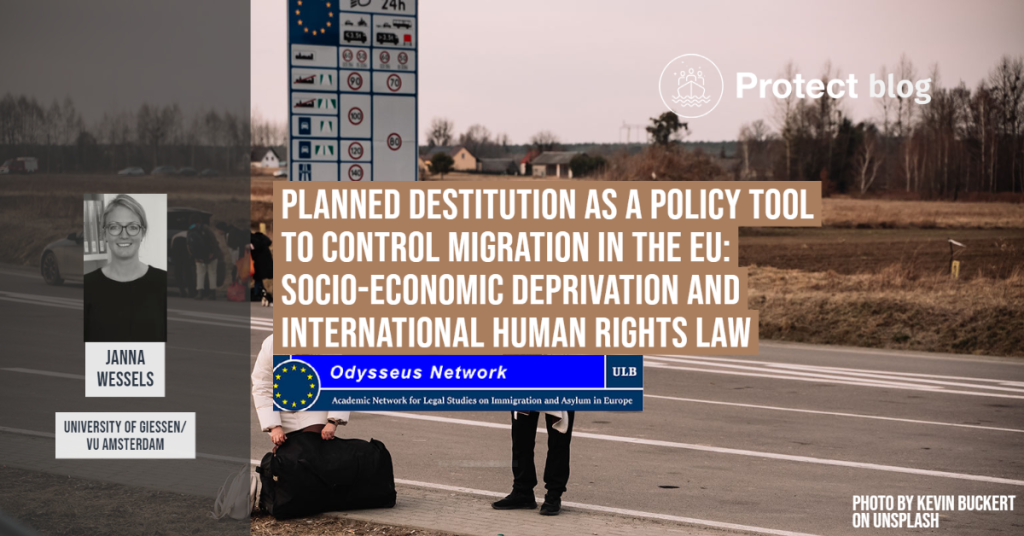 May 2023: The increased use of social and economic exclusion as a policy tool with a view to managing certain groups of 'undesirable' migrants is one of the major trends in European asylum and migration policy. While this already occurs under the current legislative framework, the most recent reform proposals tabled by the European Commission appear to tighten such policies. In this piece, Janna Wessels discusses the notion of planned destitution, which refers to situations where social and economic exclusion is used as a policy tool to control migration.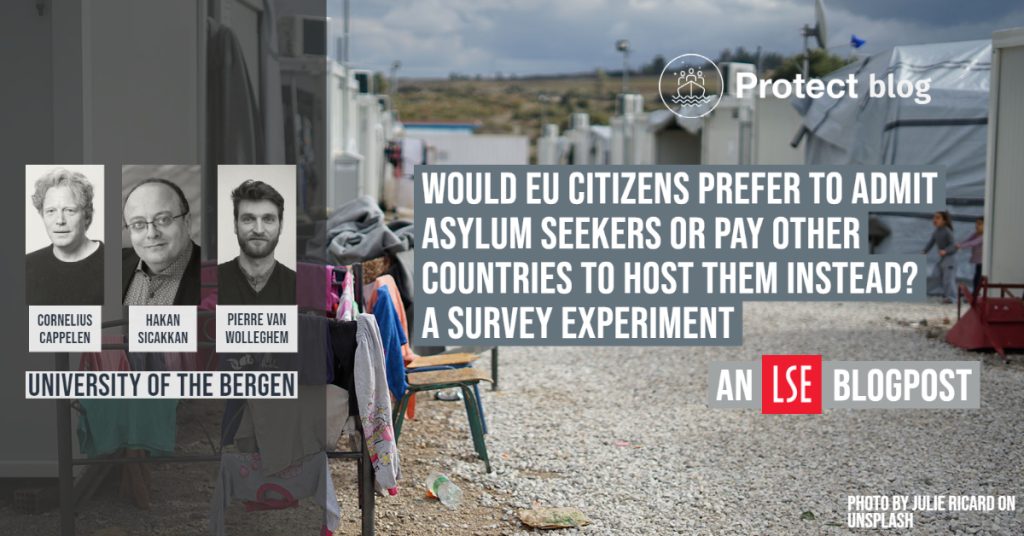 April 2023: The two most prominent ways in which EU states can help refugees is by either admitting them as asylum seekers or by providing financial assistance to host countries. But which of these options do EU citizens prefer? Drawing on new survey evidence, Cornelius Cappelen, Hakan G. Sicakkan and Pierre Georges Van Wolleghem demonstrate that support for admitting asylum seekers tends to outweigh support for external financial assistance. An LSE blog post.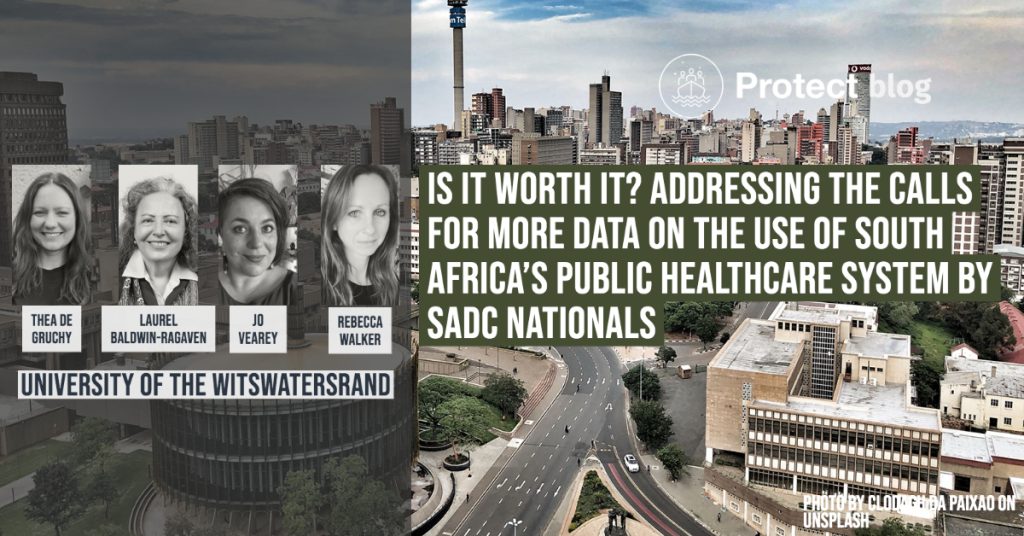 March 2023: Calls for more data by government officials and political parties play a central role in current discussions and debates surrounding the utilisation of South Africa's public healthcare system by citizens of other Southern African Development Community (SADC) states. However, many of those demanding additional data often overlook or misrepresent what already exists. This happens by inflating the number of SADC nationals living in South Africa; speculating about non-citizens who utilise the public healthcare system; and, suggesting that masses of people travel here for the sole purpose of accessing our healthcare system.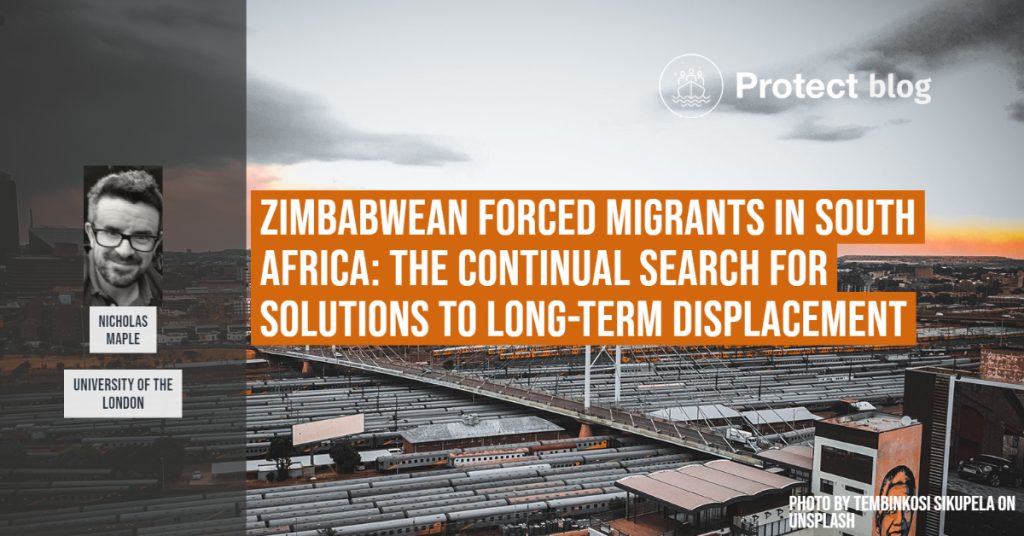 February 2023: "To be true to the objective of resolving the refugee 'problem', one has to acknowledge that the refugee regime does not containin itself either the normative or cooperative instruments which will deliver the sought-after permanent solutions."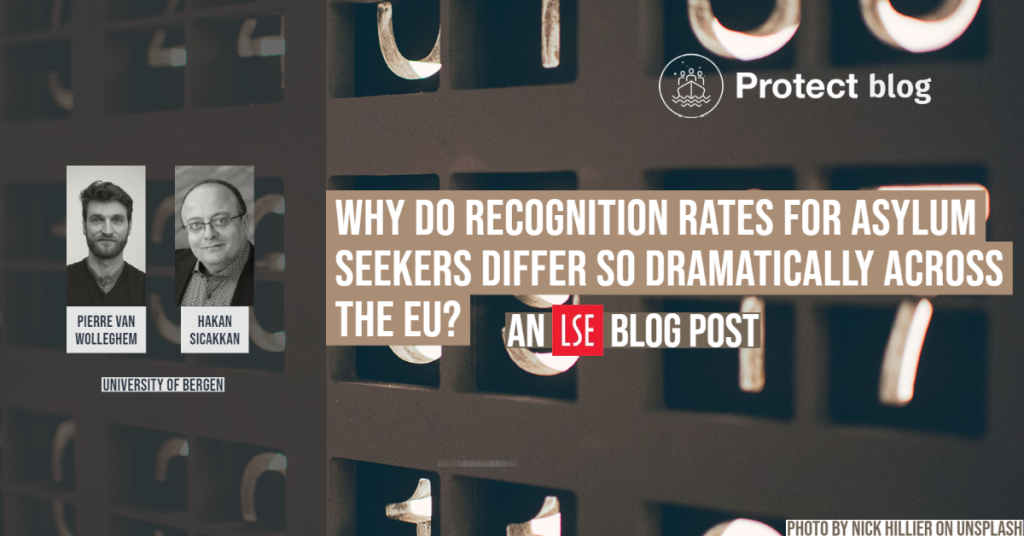 December 2022: Recognition rates for asylum seekers vary significantly across EU states. Drawing on new research, Pierre Georges Van Wolleghem and Hakan G. Sicakkan demonstrate that the competence of a political administration helps explain much of this variance. An LSE blog post.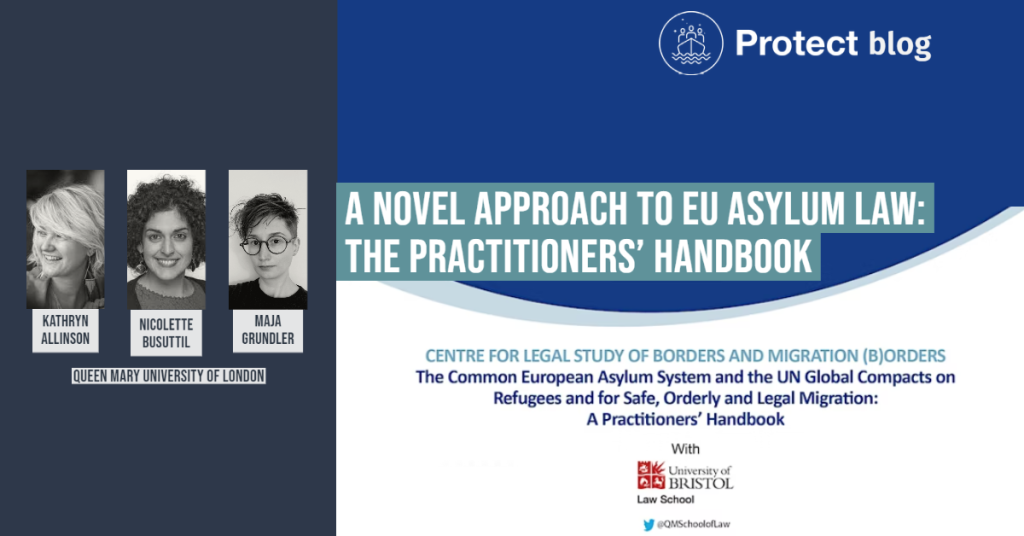 November 2022: The PROTECT Project's Work Package 2 studies the potential legal impacts of the Global Compact on Refugees (GCR) and the Global Compact for Safe, Orderly and Regular Migration (GCM) on the functioning of the international refugee protection system. A recent publication, the Handbook, was launched on 27th September at an event, where the Handbook authors – Professor Elspeth Guild (QMUL), Dr Kathryn Allinson (University of Bristol), Dr Nicolette Busuttil (University of Westminster) and Dr Maja Grundler (Royal Holloway University of London) examined how EU Member States (and associated states) can apply the CEAS in a manner consistent with GCM and GCR commitments, with leading experts in the field providing their insights and expertise.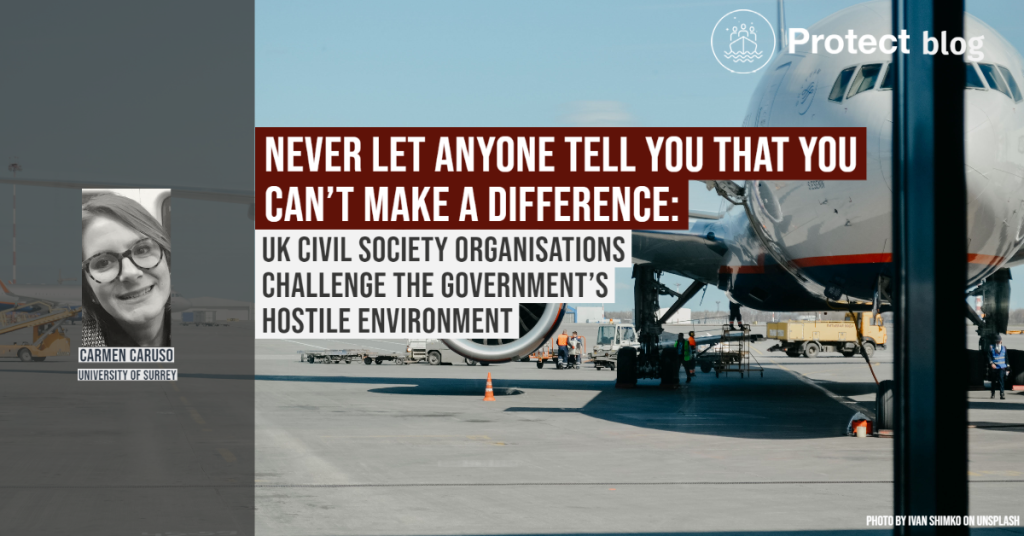 November 2022: Following a campaign by UK grassroots and civil society organisations, the Privilege Style Airline contracted to fly deportation planes to Rwanda has pulled out from the deal. The news has been welcomed by human rights groups. However, the momentary sense of relief this offers only represents half of the story. In this blog post Carmen Caruso (University of Surrey) looks at the hostile environment in its symbolic and material implications, considers some of the measures which fall, overtly or covertly, within an overarching security-oriented standpoint and the concerns therein.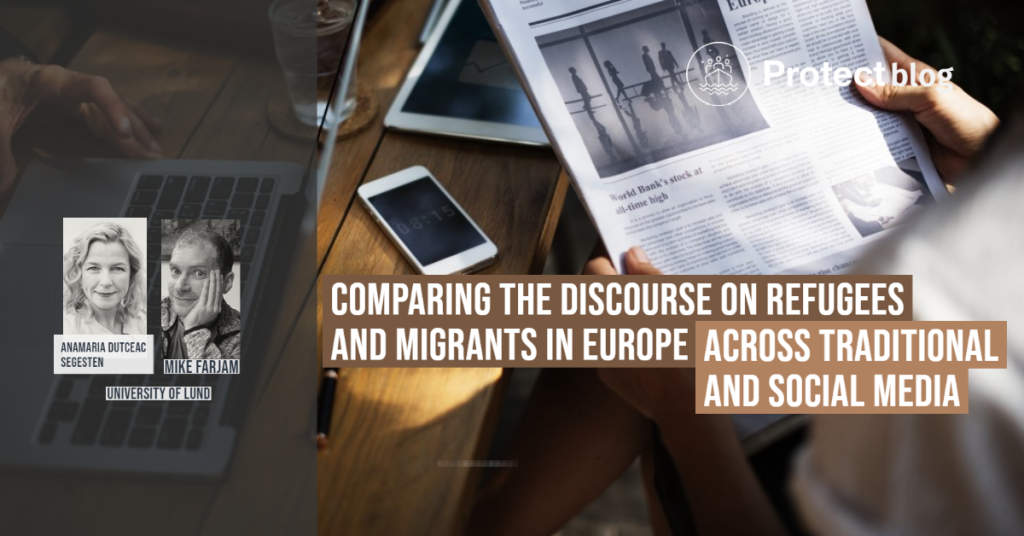 October 2022: Social and traditional media have very different goals, ways of presenting information, and audiences when they discuss migration and refugees. In this blog, Anamaria Dutceac Segesten and Mike Farjam from Lund University summarize the results of their comparative analysis of the two types of media, across nine languages, with respect to content about the so-called "migrant crisis".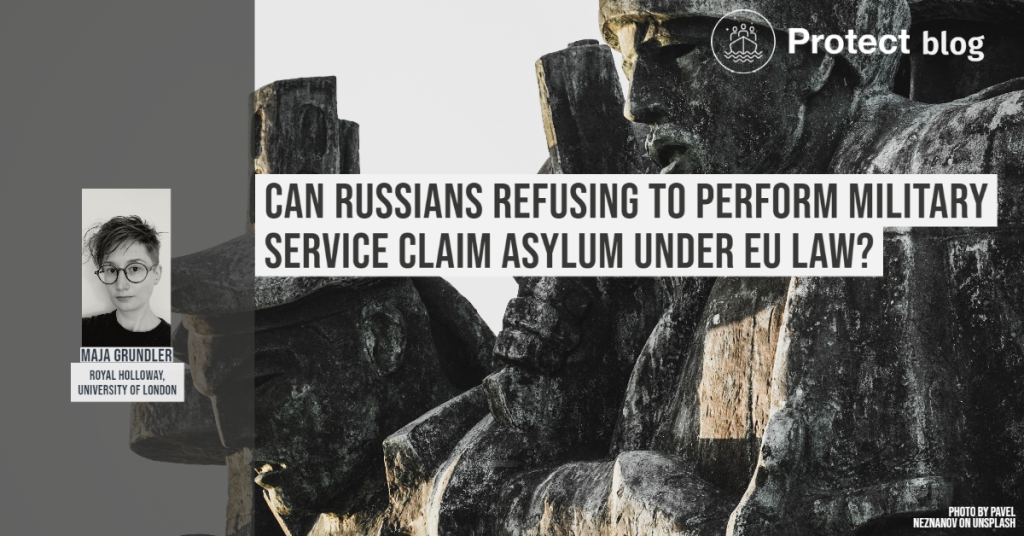 September 2022: Following Russia's announcement of a partial mobilisation of 300,000 Russian personnel on 21 September 2022, thousands of Russian men of fighting age are seeking to leave the country. Long queues were reported at border crossing points with Georgia and Finland, while wealthy individuals reportedly pay up to £25,000 for a seat on a private plane to Armenia, Turkey or Azerbaijan. But can individuals fleeing military service in Russia be recognised as refugees under EU law? Read how our researcher, Maja Grundler from Royal Holloway (University of London), answer this complex question, based on her latest PROTECT policy brief with Elspeth Guild from the Queen Mary University of London.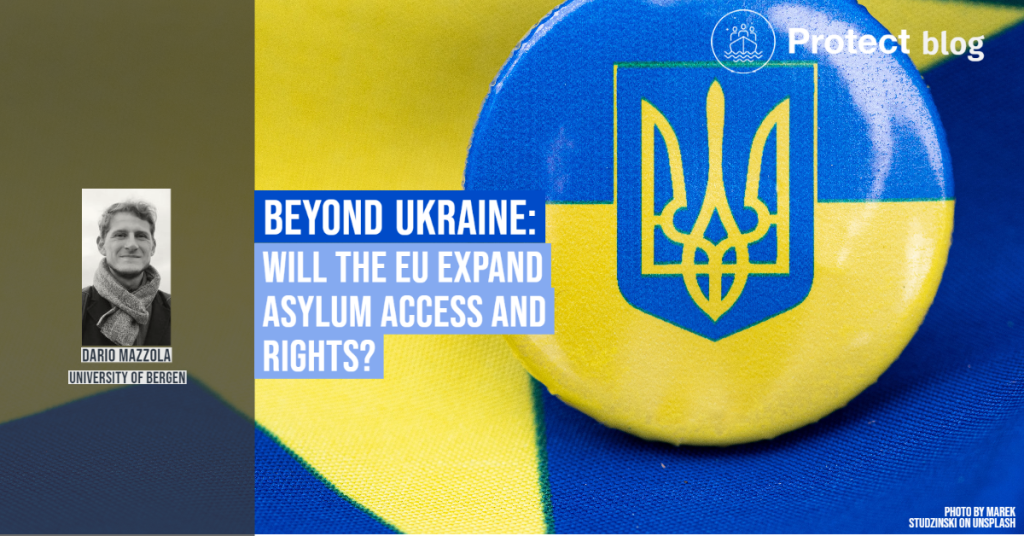 July 2022: Among the dire consequences of Russia's invasion, observers have noticed that at least the open reaction to asylum seekers might represent a step forward. At the same time, they have noticed that the preferential treatment of the Ukrainians fleeing war could call into question the fairness of the EU's asylum policy. Yet, as Dario Mazzola from the University of Bergen points out in this blog, besides structural racism and political interest, other substantial obstacles impede welcoming more refugees from all over the world in present circumstances.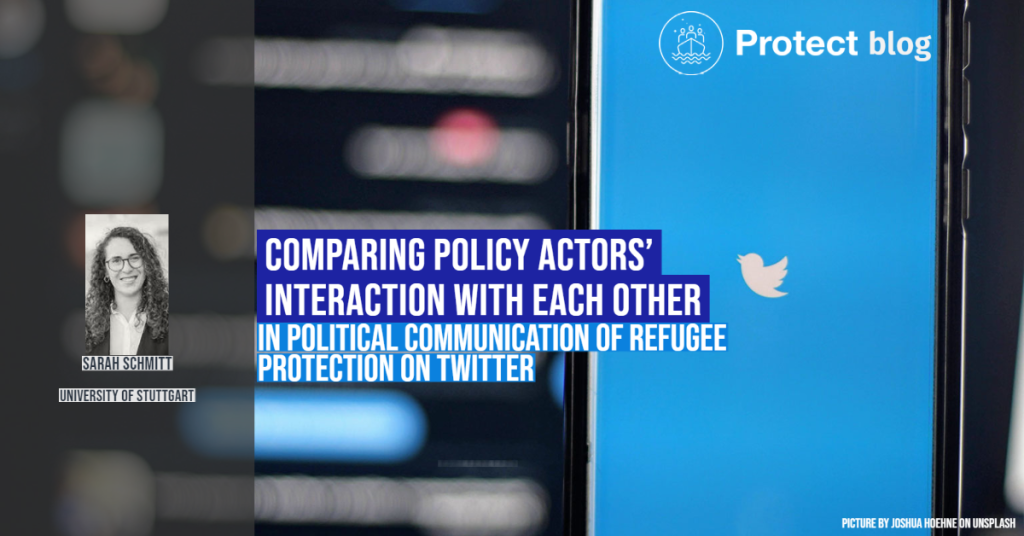 April 2022: Opinions of policy actors on migration and refugee policy are increasingly polarized due to the various economic and migrant "crises" and social media has become a political communication site in which governments have a massive interest to be present. Therefore, in this blog, Sara Schmitt from the University of Stuttgart is interested in the question, whether and how policy actors reach out to a broader mass of organizations beyond national communication spaces.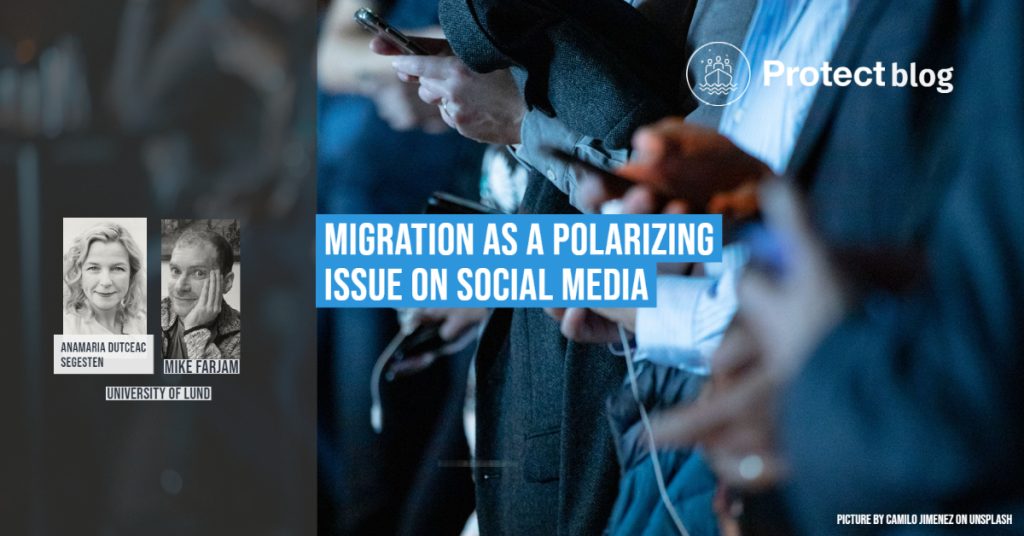 March 2022: In this blog post, Anamaria Dutceac-Segesten and Mike Farjam from Lund University, study social media posts between 2015-2019, with the aim to 1) map the discourse surrounding issues of migration, asylum, and refugees and, 2) to identify the role of specific actors, such as politicians and NGOs, the different platforms, and language specificities within the discourse.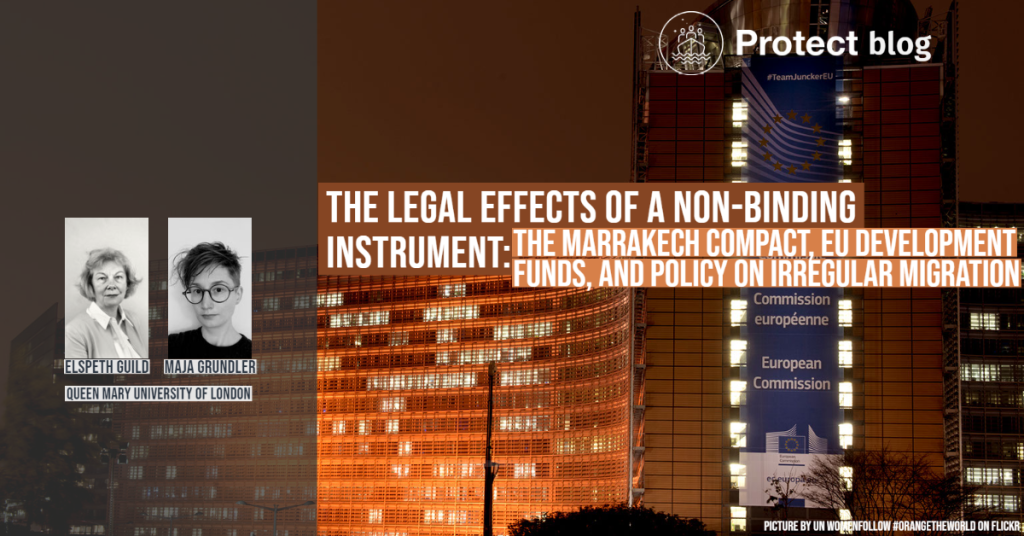 February 2022: In this blog post, Maja Grundler and Elspeth Guild (Queen Mary University of London) look at a leaked 2019 document produced by the European Commission's legal service suggesting that the Marrakech Compact has 'legal effects' on EU development policy. They consider the Commission legal service's arguments regarding the legal effects of the MC.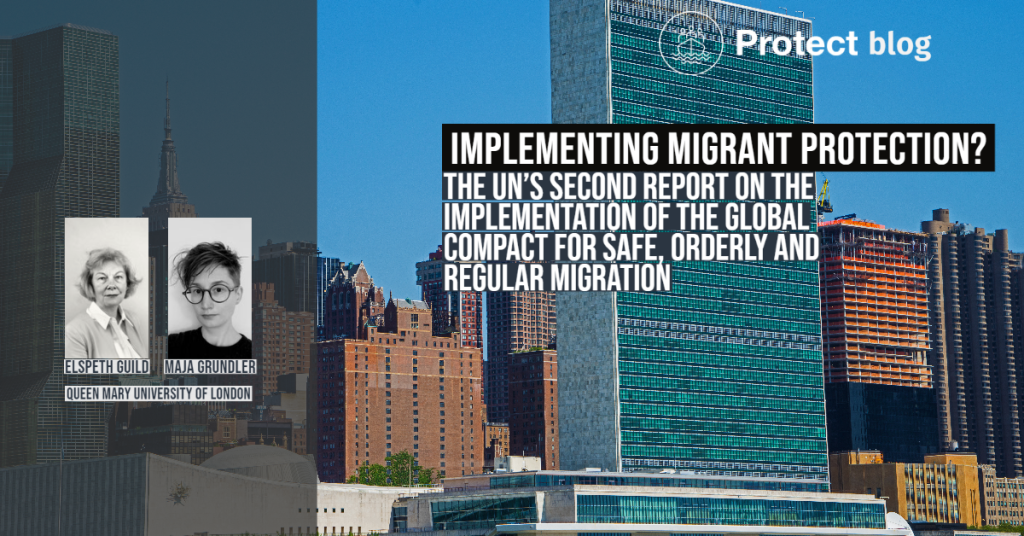 January 2022: In this blog post, Maja Grundler and Elspeth Guild (Queen Mary University of London) discuss the United Nations Secretary-General's second Report on the Global Compact on Safe, Orderly and Regular Migration, more closely the Report's approach to monitoring the implementation of the Marrakech Compact (MC). They argue that more explicit engagement with the MC's objectives and detailed provisions, as well as concrete suggestions for actions for achieving, and criteria for measuring, progress should be the focus of future implementation reports.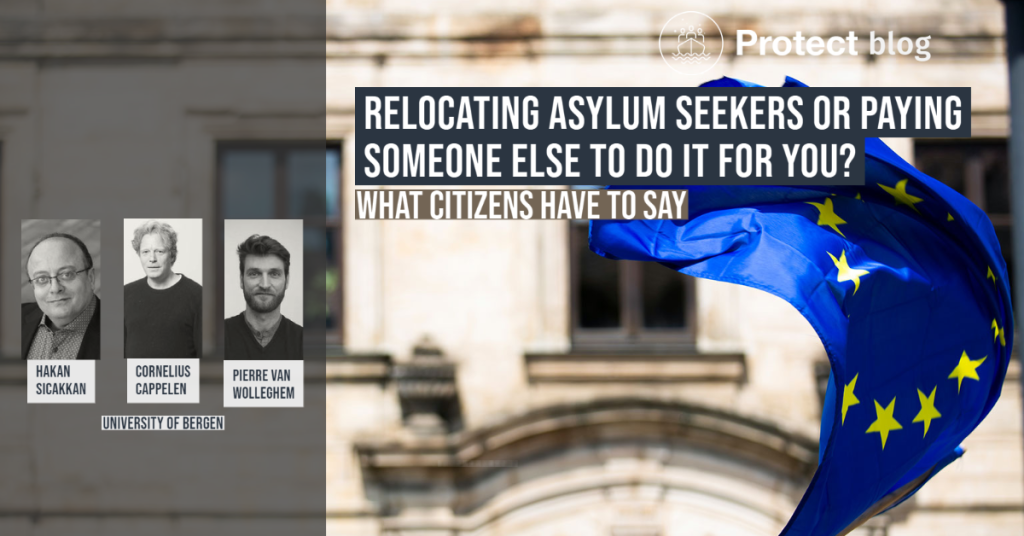 November 2021: Relocation of asylum seekers has been at the heart of fierce controversies over the past decade. Governments' worries over migration is not a new phenomenon insofar as migration has become a subject of electoral competition, a topic on which one gains or loses votes, and perhaps even elections. That being said, migration and asylum are two distinct policy issues and public attitudes towards migration and towards asylum may very well differ, as recent scholarship suggests. This blog-post poses a series of questions that Cornelius Cappelen, Hakan Sicakkan and Pierre Van Wolleghem tries to answer through a survey conducted in the framework of WP6.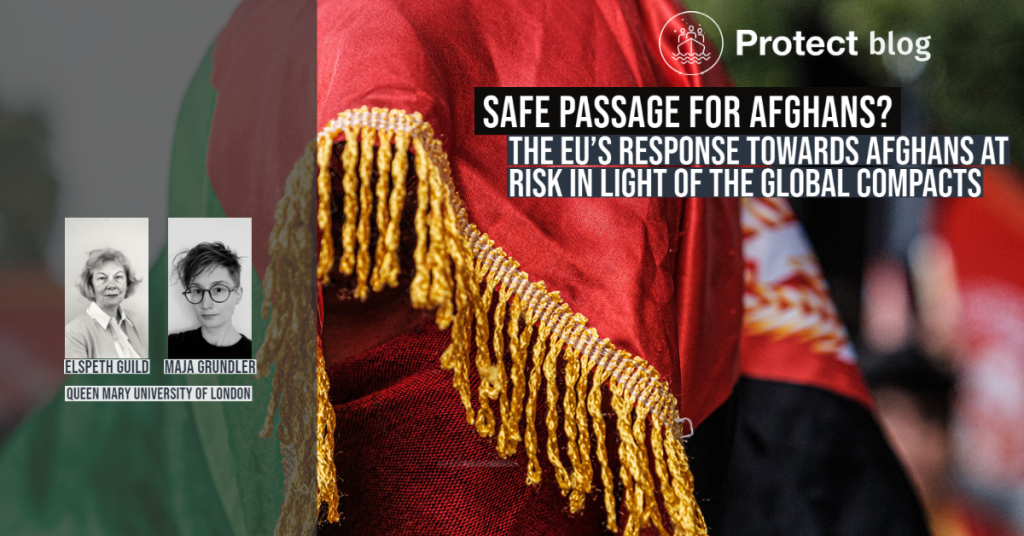 November 2021: Since the end of organised evacuations of Afghan nationals by aircraft through Western forces following the "fall of Kabul", many civilians remaining in the country are at risk of serious harm and persecution at the hands of the Taliban. Meanwhile, those Afghan nationals who have managed to flee to neighbouring countries face a lack of access to regular onward migration and international protection. In this blog post, Maja Grundler and Elspeth Guild explore EU Member States' response towards Afghan nationals at risk in light of the Global Compact on Refugees and the Global Compact for Safe, Orderly and Regular Migration.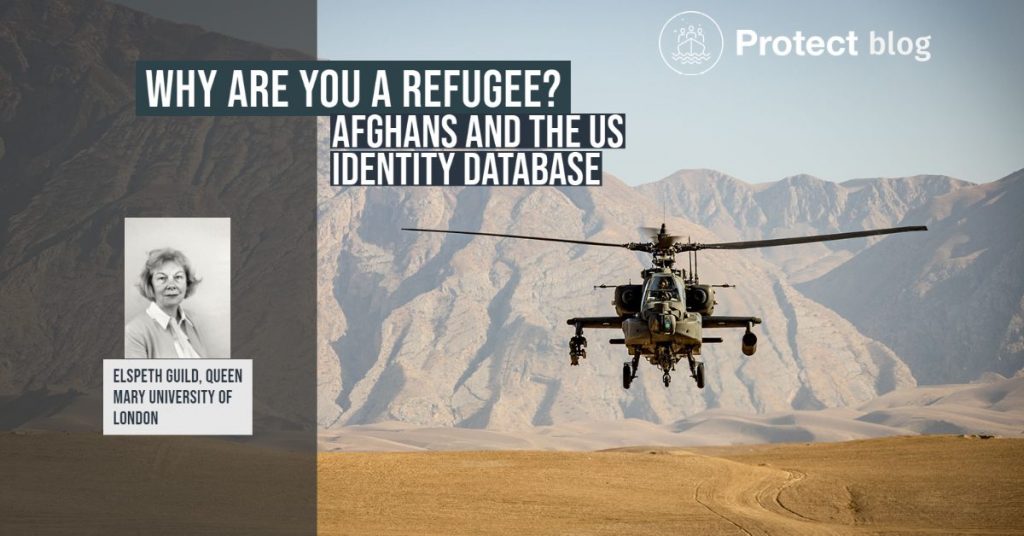 September 2021: In this blog Elspeth Guild and Didier Bigo look at how the US identity database of Afghans is already creating refugees. The Taliban has taken access to the databases and may already have access to the US database indicating who was working for them in what capacities and who they considered 'terrorists'.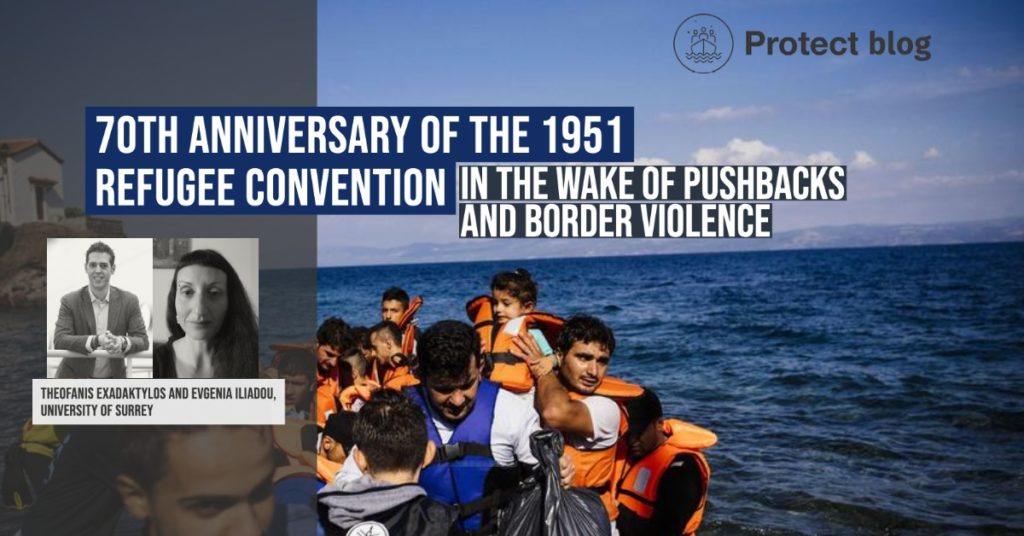 August 2021: Considering the numerous occasions of violation of the Convention rules, even by countries who are proponents and champions of human rights, the role of the Convention in regulating issues of international protection becomes pivotal in ensuring the adherence to basic rules. Despite the legal (and moral) obligations towards forcibly displaced people, states systematically disregard or circumvent the 1951 Geneva Convention and the principle of non-refoulement in direct breach of European and International law. Greece is an indicative example in this respect and an illustrative case study.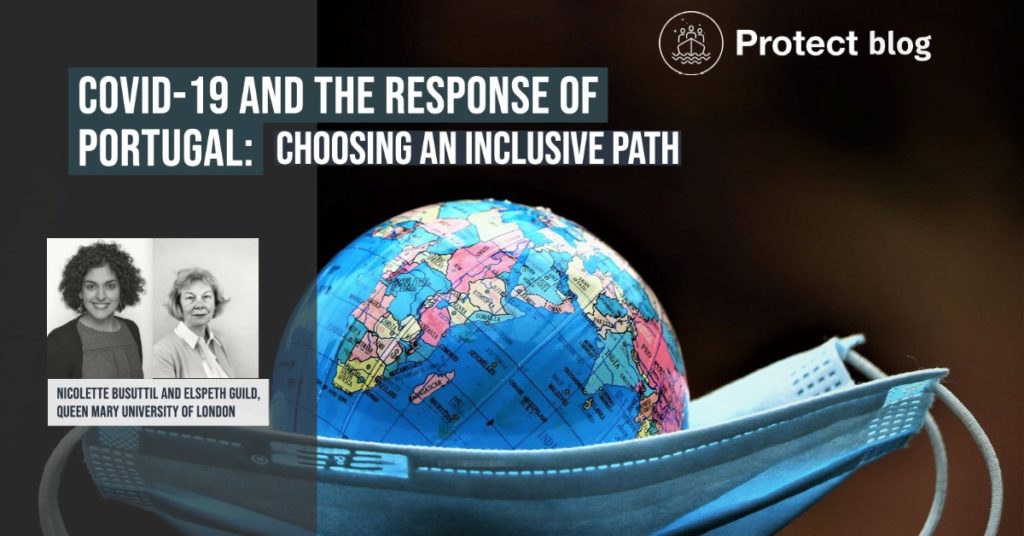 July 2021: When the pandemic started to spread across the EU, like many other Member States, Portugal had a substantial backlog of migration and asylum-related applications. Unlike numerous other Member States, instead of simply closing registration centres and de facto turning reception centres into detention centres, Portugal chose another route: temporary regularisation. Any migrant or asylum seeker who had a pending application on 20 March 2020 was automatically granted a status which included equal treatment with Portuguese nationals as regards work, education, access to health services and social services, including housing and social benefits.

June 2021: Despite the pandemic, the number of people fleeing wars, violence, persecution, and human rights violation in 2020 rose to nearly 82.4 million people, according to UNHCR`s latest annual Global Trends report. To mark World Refugee Day on 20 June, the sister projects PROTECT, Vulner and Asile come together to reflect upon the state of intenational protection in 2021.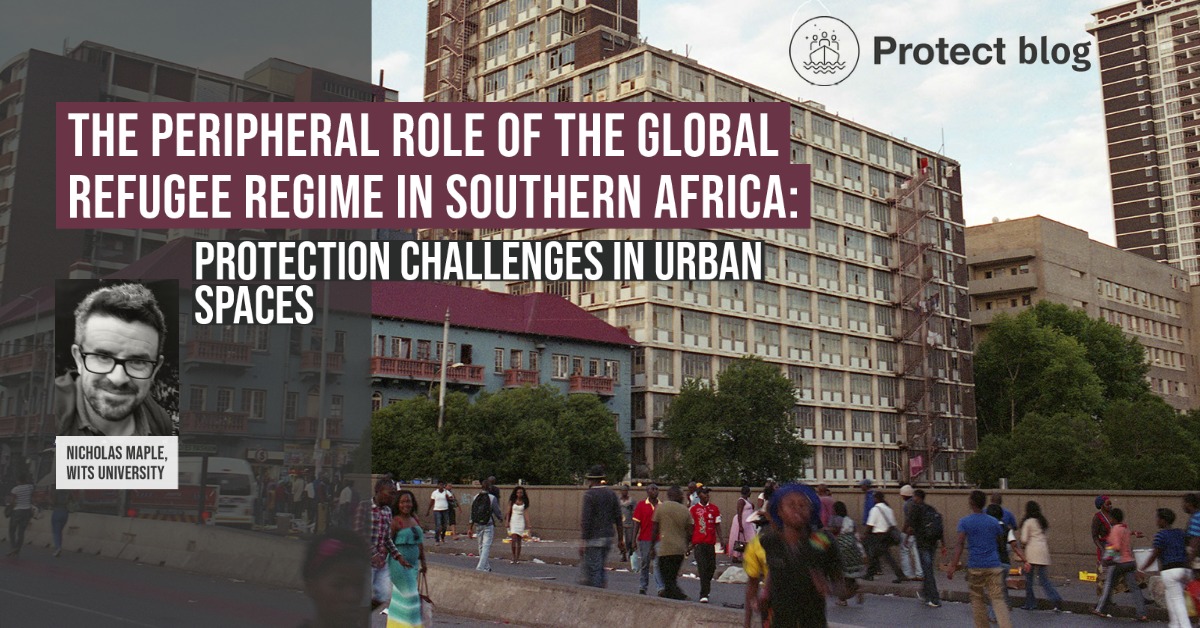 June 2021: To this day, UNHCR continues to struggle to adapt programming and interventions specifically for the urban space, and protection concerns remain in urban spaces in South Africa and Zambia. The overarching approach by UNHCR in southern Africa, in combination with similar non-interventionist state-based policies, means most urban refugees are simply left to negotiate protection and find alternative forms of reception at the local community level. While many refugees choose to avoid state and international actors and instead self-settle and remain 'invisible' in cities such as Johannesburg, they have little choice in the matter.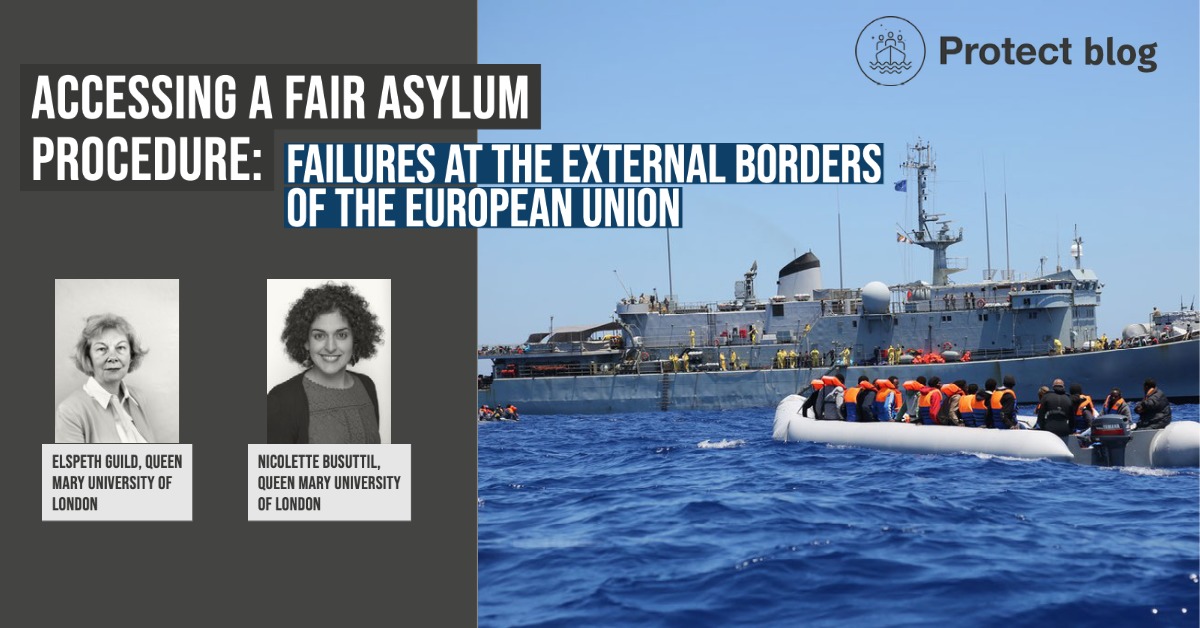 June 2021: Just as Frontex and national border guards are intensifying their coordination of external border controls, it is time to investigate how, whether and under what conditions, national fundamental and human rights bodies can cooperate and coordinate to provide the necessary counterbalance to the coordination of border controls. Ending the seemingly endless litany of deaths and human rights abuses occurring in or around external border operations of EU and Member State agencies (or through failure to act) is the only principled way forward that is in line with States' commitments to respect, promote, and fulfill the human rights of migrants and refugees.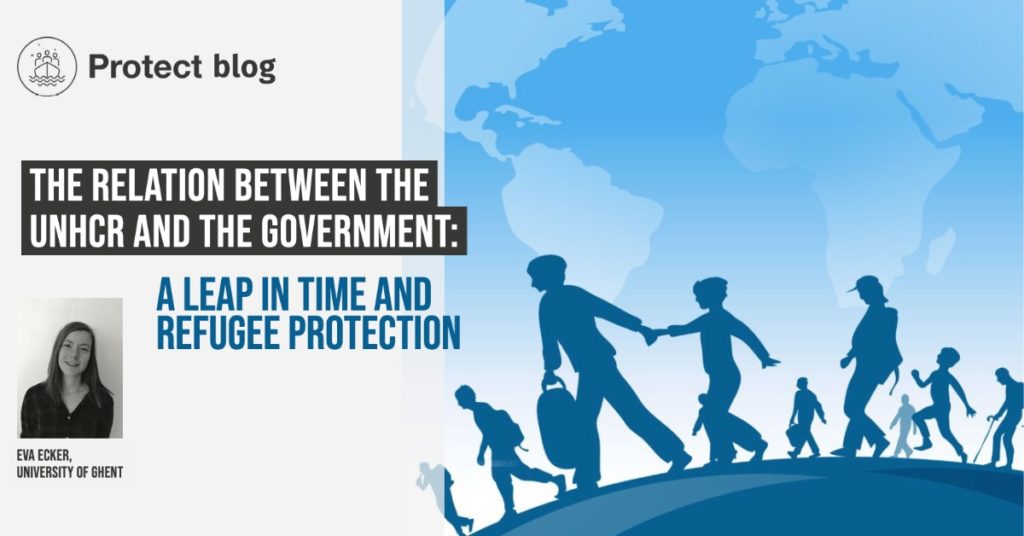 May 2021: Throughout its history, by trial and error, UNHCR has acquired the skills to negotiate with individual states and convince them that refugee protection is in the interests of individual refugees, but also of states and the global community. By analyzing the history of refugee protection we can understand better the fortunes of the international refugee regime. Through a leap in time, this blog is looking into how in the Netherlands' refugee policy was being discussed during the 1970s and we compare it with the negotiations surrounding the GRC. Thus, we show that UNHCR has come a long way in strengthening its negotiating position, and how this impacts refugee protection is still an open issue.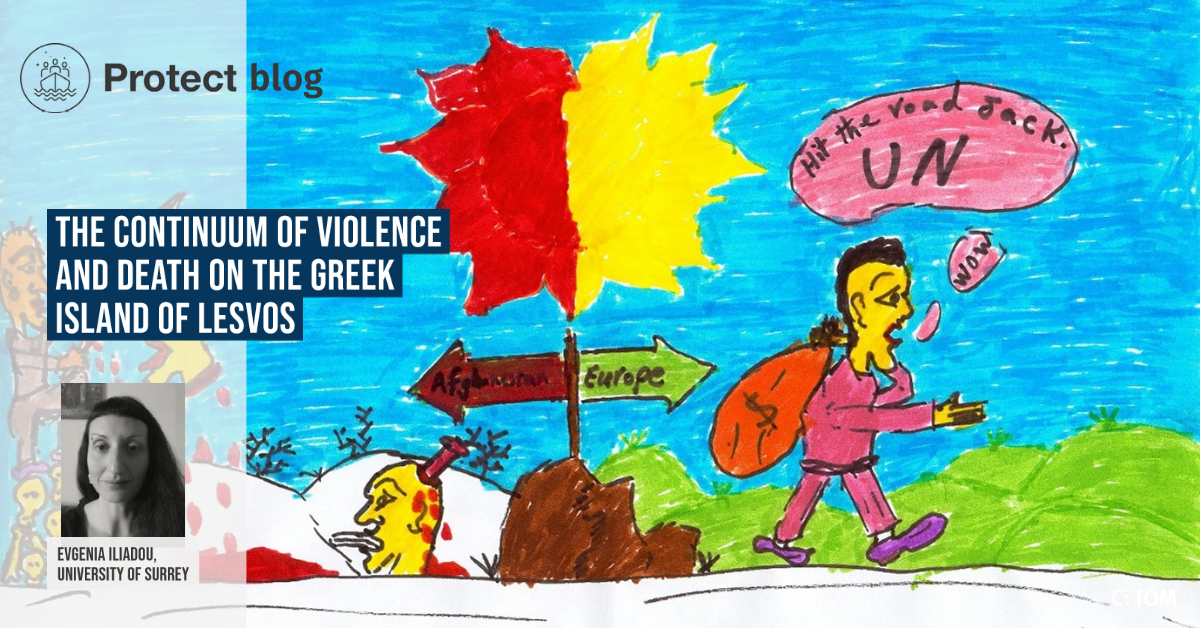 April 2021: Since early 2000, I worked as an NGO practitioner in refugee camps and detention centres by providing social support to forcibly displaced persons. I worked in many different sites of confinement in border zones in the Greek mainland and on the islands, notably in Lesvos. I was also actively involved in grassroots movements supporting refugees who were reaching Lesvos for more than a decade. Those experiences were often shocking, traumatic, and life-changing as over time and through my different positionalities (a female researcher, former NGO worker, activist, local) I had the chance to witness first-hand the harmful and life-threatening conditions in which refugee populations were forced to live inside detention centres and refugee camps. The living conditions that refugee populations endured were appalling and tantamount to cruel, inhumane, and degrading. Over time I heard and recorded several accounts and testimonies by refugees related to border violence, including torture, sexual violence, human trafficking, state violence, and pushbacks.
Photo and Copyright: Evgenia Iliadou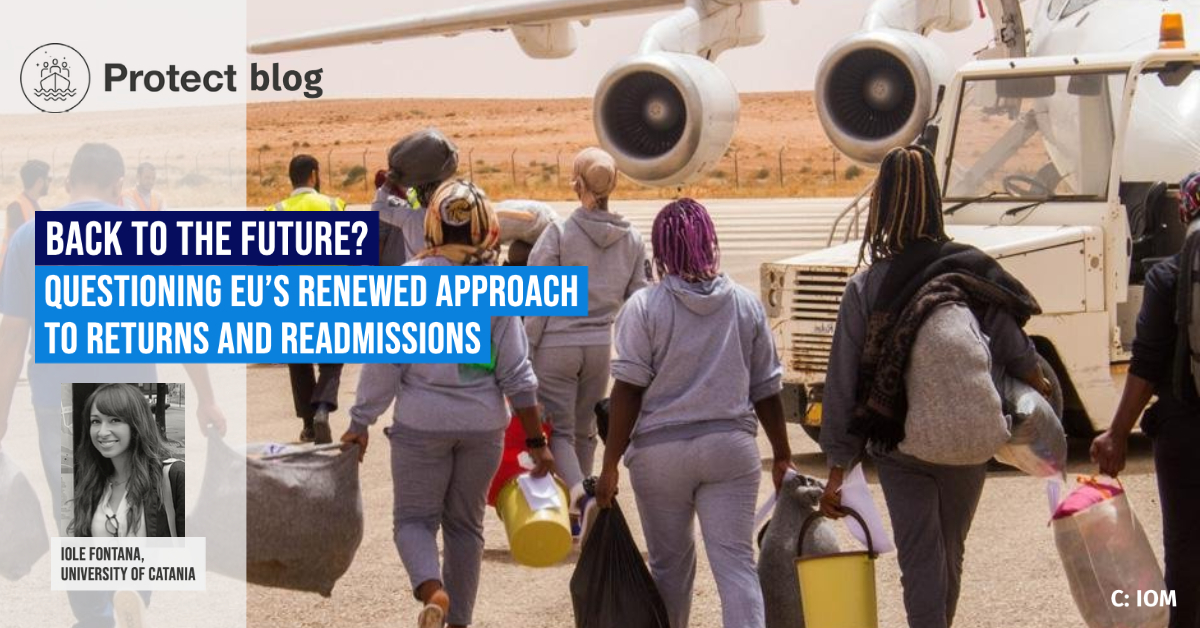 April 2021: While the involvement of countries of origin and transit in the management of migratory flows is nothing new for EU migration policies, the New Pact on Migration and Asylum relaunches the cooperation with third countries as an old but gold element to a fresh start. In a quest for reinforced cooperation with external partners, returns and readmission are identified as aspects of crucial relevance to the proper functioning of migration and asylum policy inside the EU, building on the idea that: 'EU migration rules can be credible only if those who do not have the right to stay in the EU are effectively returned'.
Photo: IOM
---