As part of the project, PROTECT looks at national level protection challenges and responses pertaining to the implementation of the Global Refugee Compact, the Global Migration Compact, the Common European Asylum System and the EU's proposed New Migration and Asylum Pact.
During the course of which, we provide the relevant national authorities in the partners` countries with the opportunity to influence our research direction. Other than conducting interviews, organizing country-specific webinars with the presence of national authorities is one way we gather the national authorities' inputs to our research.
On this page, we will gather and update information regarding these webinars.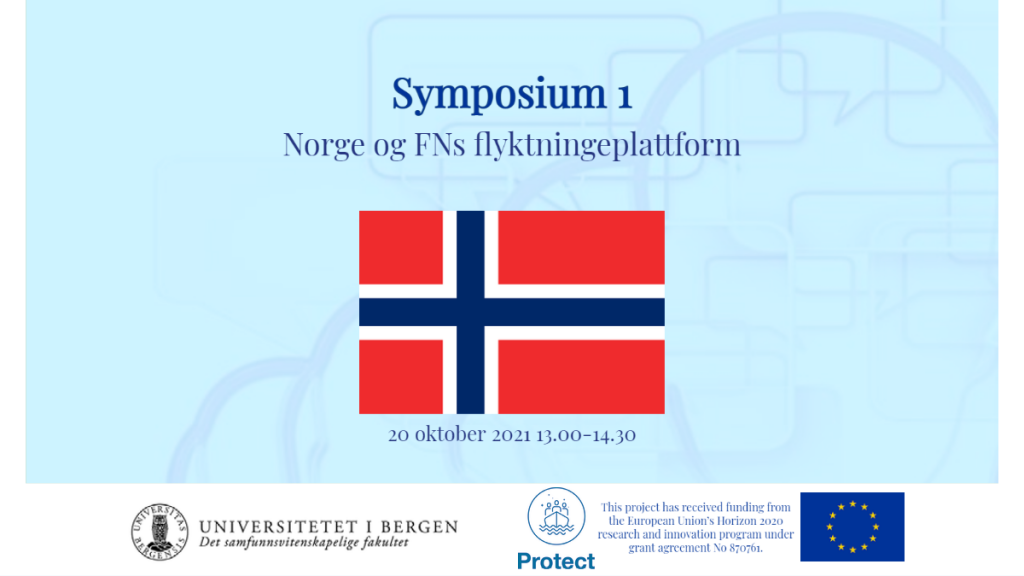 I dette første symposiet skal PROTECT-NORKOM-nettverket snakke om Norges asyl- og flyktningpolitikk, og Norges arbeid med implementeringen av FNs flyktningeplattform. Nærmere sagt: (1) hvordan Norge bidrar til FNs arbeid med å utvikle et nytt internasjonalt samarbeidssystem for å beskytte flytninger og asylsøkere og (2) hvordan FNs flyktningeplattform kan påvirke Norges asyl- og flyktningpolitikk og retten til internasjonal beskyttelse i Norge.
De inviterte deltakerne er Utenriksdepartementet, Justisdepartementet, UNE, UDI, UiO, NTNU, UiB, CMI, ISF, ECRE og norske ikke-statlige organisasjoner som jobber i flyktning- og asylfeltet.
Dette er et lukket arrangement. For mer, les her.
---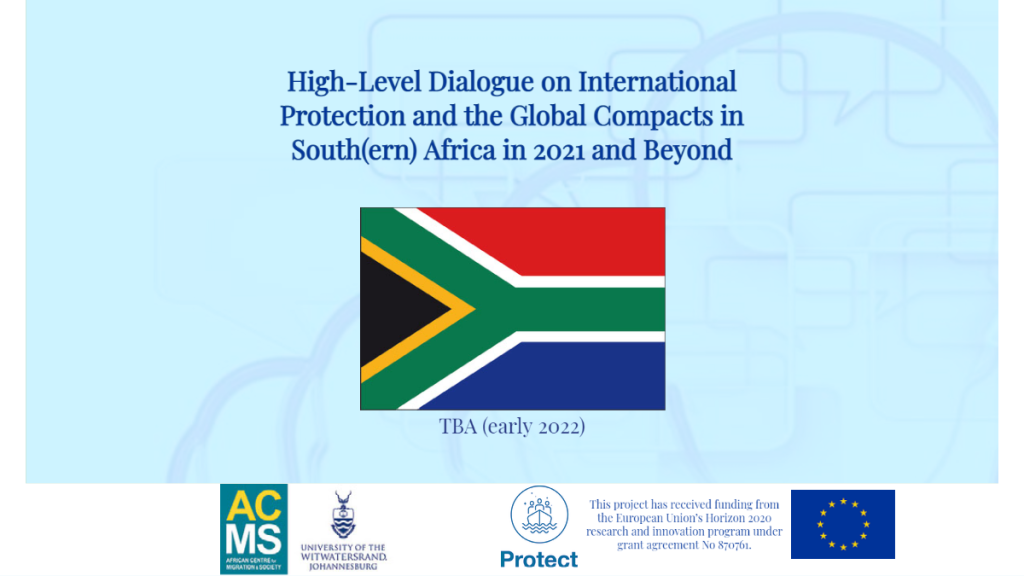 This will be a closed event, with the intention of facilitating open and honest discussions between key stakeholders and national authorities on states` duties to provide international protection under human rights instruments in Southern Africa.
More information regarding the event is coming soon.
---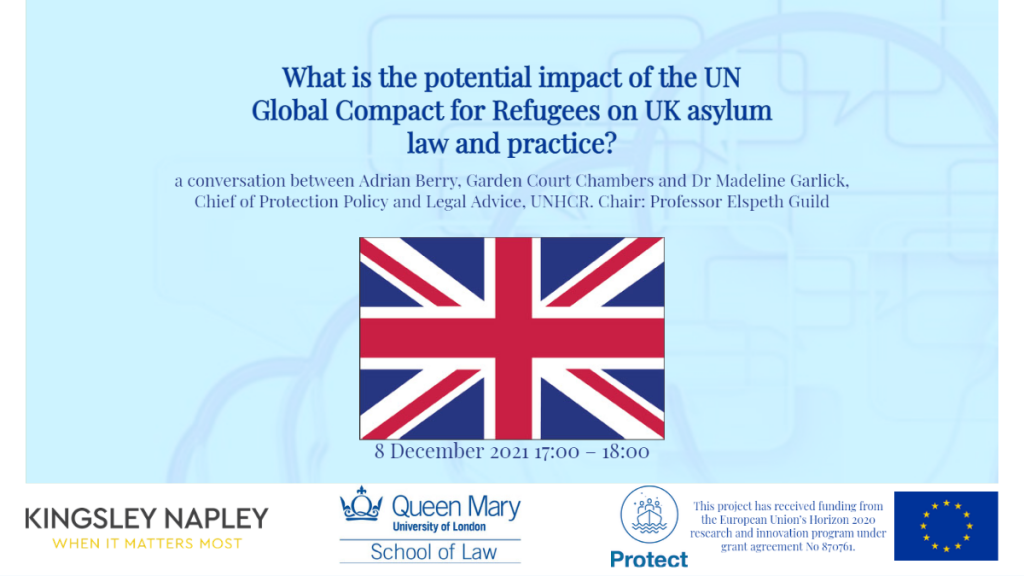 In 2018, the UK Government enthusiastically endorsed the UN's latest instrument to achieve better protection of refugees – the Global Compact for Refugees. In Parliament the relevant minister at the time confirmed the UK Government's commitment to the new Compact and in the regional review of the Compact in November 2020 submitted a detailed review of measures which the UK is taking to achieve the goals of the Compact. This conversation between Berry and Garlick will focus on the how best the UK can live up to its Compact commitments in light of the Nationality and Borders Bill.

Register here, the Zoom link will be sent to everyone who registers before the event: https://www.eventbrite.co.uk/e/qmul-immigration-llm-and-kingsley-napley-seminar-series-2021-2022-tickets-170432827174