PROTECT Preprints and Working Papers
Editor: Pierre-Georges Van Wolleghem
---
1. Theoretical and conceptual approaches
2. Global governance of international protection
3. Recognition of the right to international protection
Journal articles
---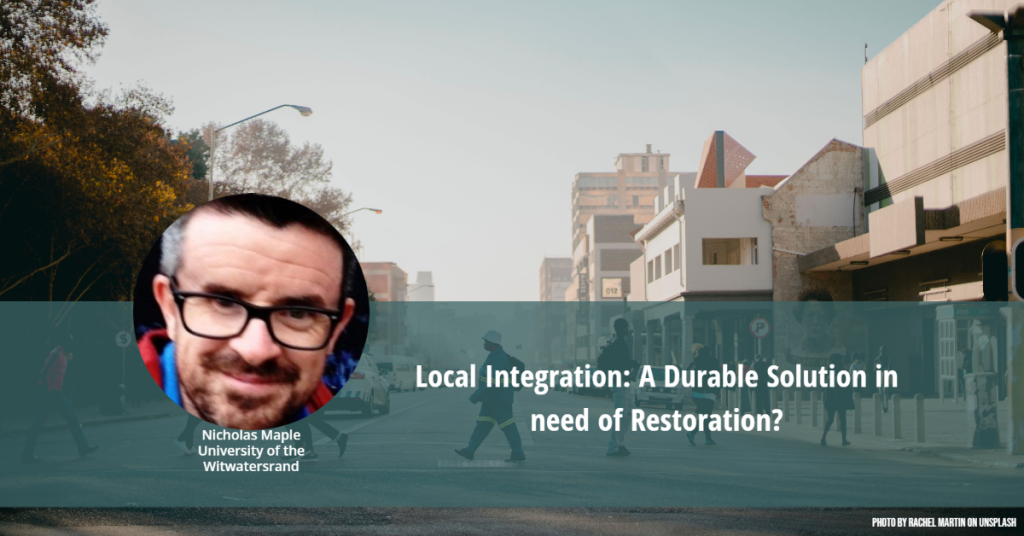 June 2022: Local integration has long been seen as the "forgotten" durable solution to refugee displacemen evidenced by the reluctance of governments across the world to accord refugees a new citizenship. This article goes further. It argues that local integration as a durable solution has not been merely forgotten, but deliberately avoided at a national, regional and international level. As a result, its veracity as a realistic durable solution for the majority of refugees is now in question.
By Nicholas Maple, African Centre for Migration & Society – University of Witwatersrand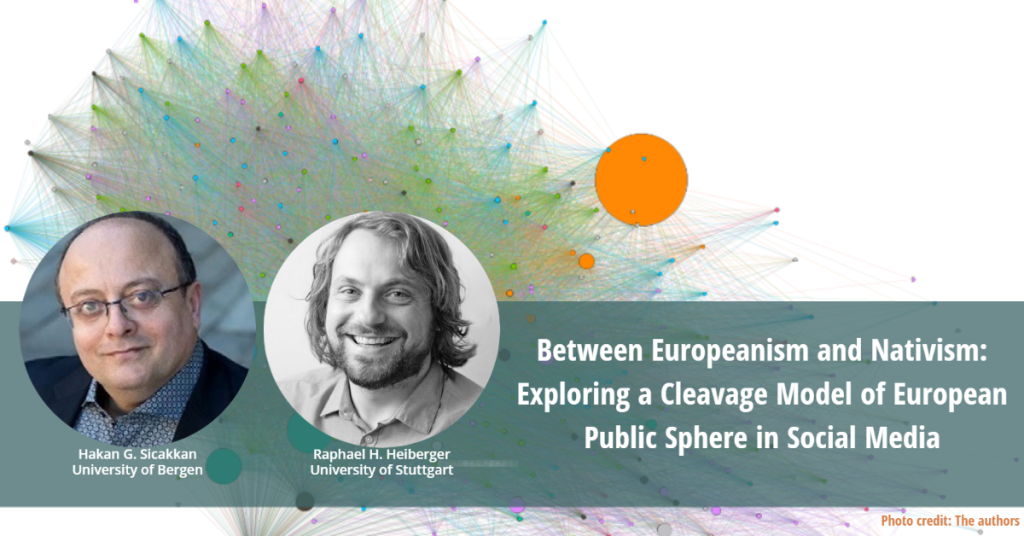 May 2022: The European Union's common public sphere project dates back to the 1960s and relies on Europeanisation through the gradual eradication of communication boundaries between its member countries. However, it is evident by now that Europeanisation of national public spheres is hard to achieve by increasing overlaps between national public spheres, synchronisation of news reporting across national boundaries, or diffusion of Europeanist norms into national politics. The European Union's common public sphere project may hence be in danger. This calls for explorations of other imaginable models of the public sphere for Europe. Are there traces of other modes of transnational public sphere emerging in Europe? In this article, we explore a models of the transnational public sphere which is based on an alternative concept of Europeanisation derived from the cleavage theory. By drawing on social media data and employing tools of social network analysis, we demonstrate the empirical possibility of a cleavage model of the European public sphere.
By Hakan G. Sicakkan, University of Bergen and Raphael H. Heiberger, University of Stuttgart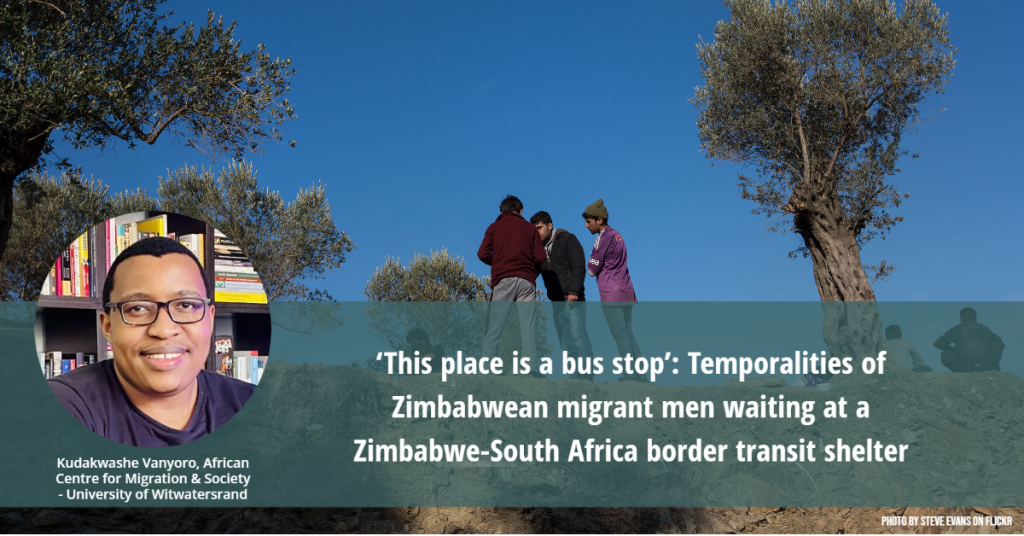 April 2022: This article explores how temporal disruptions at international borders shape immobile bodies' experiences and modes of waiting by focusing on irregular Zimbabwean migrant men at the Zimbabwe-South Africa border who have arrived in South Africa but are restricted in moving further into the interior. It argues that waiting is a component of both governing these migrants as well as them seeking agency through the relationship between time, space and humanitarianism in this border regime. This shows how immobilities at 'carceral junctions' can be conceptualised as in time as much as in space. The article is based upon four months of ethnographic field research at the 'I Believe in Jesus Church' men's shelter in the border town of Musina. The intersections of immobility and temporal agency in this article contribute to a growing body of work that shows that the relationship between resistance and domination in waiting is ambivalent. This article also troubles assumptions about immobility as an experience that leads the inhabitants of humanitarian camps as well as carceral time-spaces to realise the status of 'bare life'. While imposed forces make assumptions about the future precarious, the precariousness of the future also creates multiple and new possibilities.
By Kudakwashe Vanyoro, African Centre for Migration & Society – University of Witwatersrand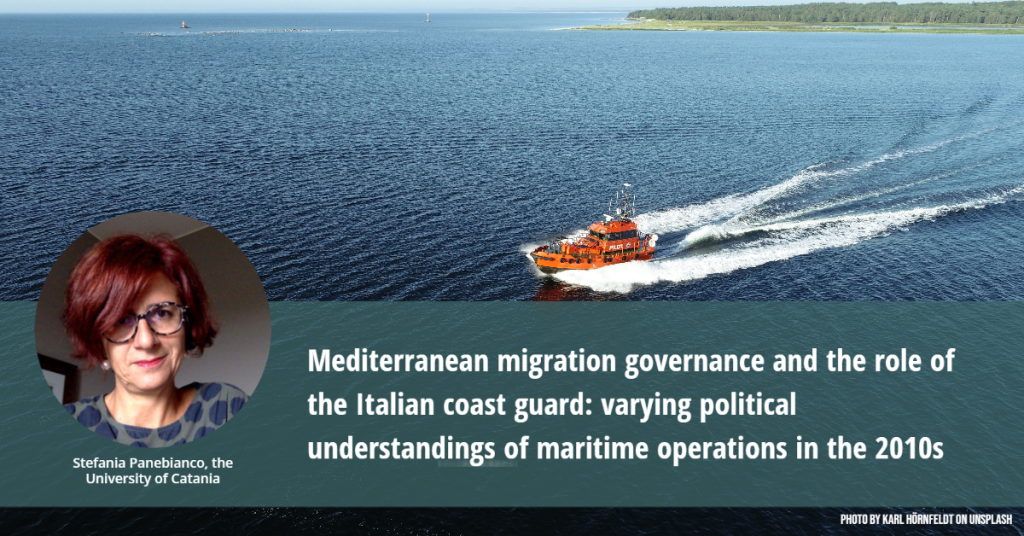 March 2022: Situated on the EU's Mediterranean borders, Italy provides the setting for a case study aimed at understanding Mediterranean migration governance in the 2010s. We adopt an actor-centred approach to explore how the Italian coast guard's humanitarian agency was constrained and reshaped in a changed environment. We draw upon the sense-making of Italy's political leaders and its impact on the humanitarian practices of the Italian coast guard. Migration politics is marked by political discourses framing interests and priorities according to the sense-making of the political leadership. In the last decade, Italian political leaders have constructed and reconstructed discourses on migration, providing a different understanding of the technical capacity to respond to crisis situations. In a few years, the Mare Nostrum operation was dismantled and replaced by a restrictive 'closed-ports' strategy to guarantee border control. Humanitarian operations at sea, a pillar of migration governance in the mid-2010s, were de facto constrained. Focusing on the pivotal role of the Italian coast guard in conducting maritime operations, we explain why its role of vanguard in developing humanitarian practices was marginalized over time.
By Stefania Panebianco, the University of Catania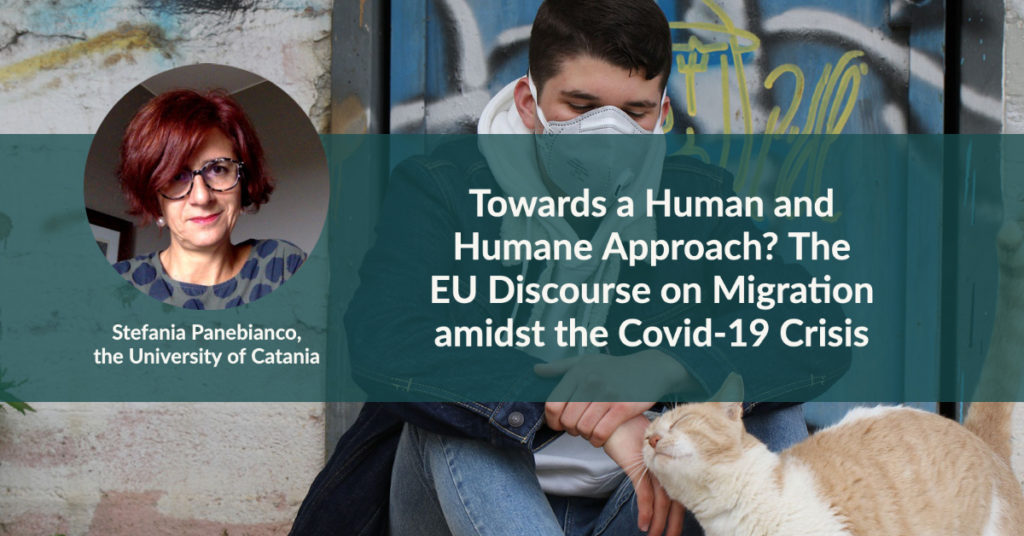 May 2021: In the midst of the Covid-19 crisis, the EU discourse on migration has acquired a humanitarian dimension that deserves investigation. The European Commission in particular has provided a discursive conceptualisation of the European human and humane approach to migration, promoting a change in the EU migration frame. Qualitative discourse analysis suggests that the European Commission's programmatic discourse is not just a coordinative discourse among policy actors, it rather aims to shape the preferences of EU policy-makers emphasising strategic ideas and principles enshrined in EU Treaties. The Covid-19 crisis could thus be a window of opportunity for the European Union to embark on a new migration governance framed within a humane approach.
By Stefania Panebianco, the University of Catania
Chapters in books
---