Norway: Global displacement reaches an all-time high as the Syrian war enters its 10th year
– We can suspect 2020 will not go down as the happiest year in human history. The IMF reports global GDP lost 9 trillion dollars: the equivalent of the economies of Japan and Germany. 1,6 billion informal workers, mostly in the global South, have been exposed to loss of livelihoods, says WTO. People prefer moving than starving: depending on how you define "a refugee", this enters the counting or not, explains Dario Mazzola to the Norwegian newspaper Utrop in a recent interview about increasing global displacement.
The UNHCR report that 80 million people are currently displaced, the number includes refugees, asylum seekers, and internally displaced people. 34 million are children and 86% live in developing countries.
– Almost every year, we hit a new record number. This is due to the acute international instability and to the mere fact that the global population is growing. Yet the point is not whether refugees are proportionally more many than after World War II. The point is that every flight is a tragedy, every lack of assistance a failure, every collective displacement a humanitarian disaster, says Mazzola.
The situation for refugees on the island of Lesvos has been described by PROTECT researchers Evgenia Iliadou and Theofanis Exadaktylos as a graveyard of human rights.
Worldwide, resettled refugees amount to less than 1% of the total, says Mazzola.
Ongoing violent conflicts continue to be one of the main driving force behind forced displacement. In 2021, the Syrian civil war goes into its tenth year. The conflict alone has driven nearly 6 million Syrians out of the country.
– Then you have situations such as Libya, Yemen, Iraq, and Afghanistan, where peace has been missing for years, sometimes decades, elaborates Mazzola.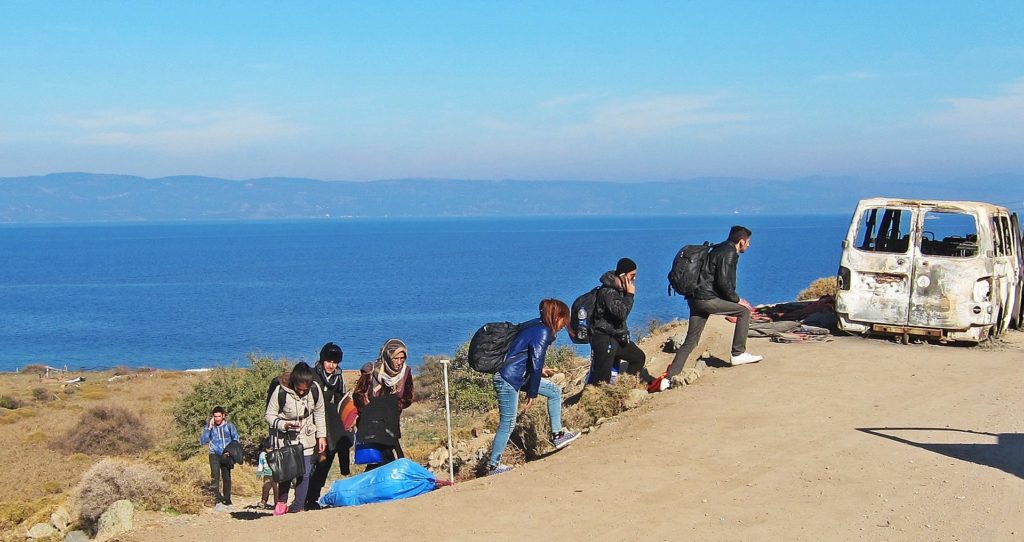 South Africa: Professor Jo Vearey on how the Covid-19 pandemic is affecting vulnerable groups in South Africa
Professor Vearey has made two written contributions to The Daily Maverick on the topic of migrants and the Corona pandemic: The Hypocrisy in the time of Covid-19 and Foreign Migrants must be included in Covid-19 response. She has also co-authored a piece on healthcare for migrants in South Africa, which was published in Bhekisisa Centre of Health Journalism
In the podcasts, Monday Morning Meetings on Migration and #ForGood Professor Vearey discusses responses to the pandemic in South Africa.
Professor Vearey has also been a guest on SABC News Unfiltered: