By Chaden Daif (Vulner project), Senior Researcher at the Center for Lebanese Studies
The commemoration on June 20th of World Refugee Day reminds us of the tragic past year for refugees and protection seekers worldwide. The COVID-19 pandemic can be partly blamed for the borders' closure and decrease in international funding for refugees; however, other trends are paving the way to significant changes in asylum policies worldwide. The outcome is the shrinking international protection available to refugees.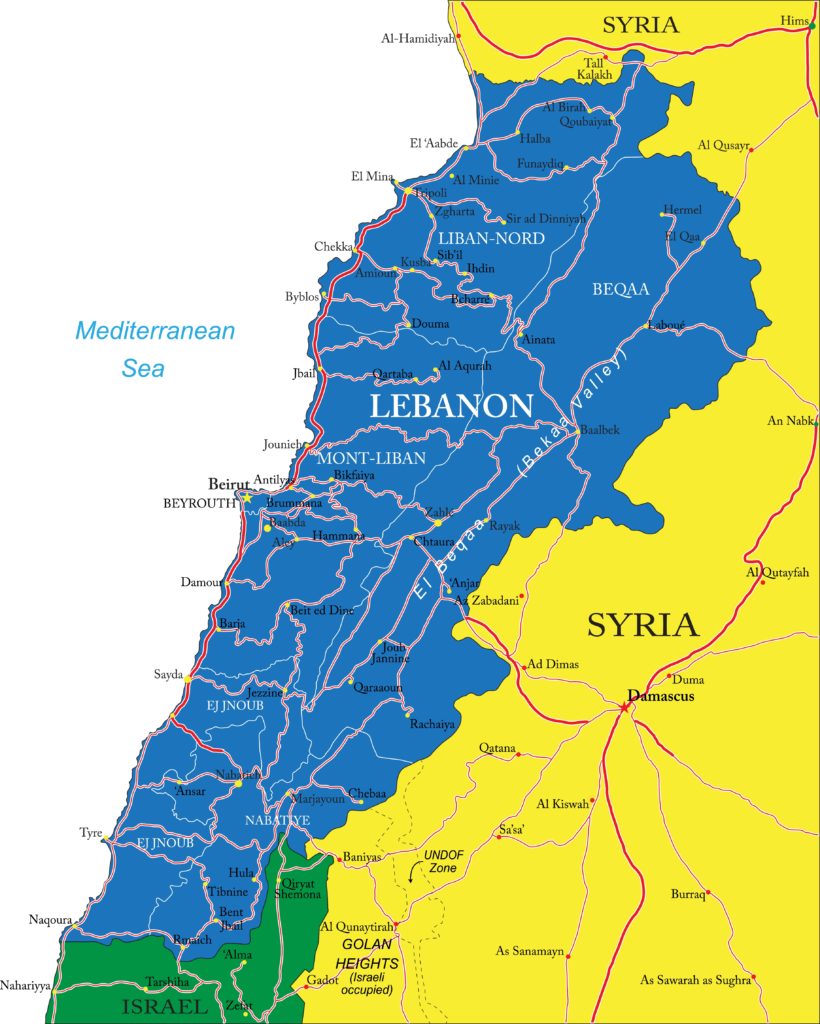 The Centre for Lebanese Studies (CLS) has been examining the theoretical and practical dimensions of the legal and policy frameworks governing vulnerable refugees in Lebanon for the past 16 months, within the VULNER project.
This blog post sheds light on the protection vacuum created by the uncoordinated asylum policy decisions made worldwide. It argues that the undeclared political intention of the traditional resettlement countries and Lebanon's positioning on the issue of refugees has one inevitable repercussion, i.e., dispossessing refugees from (international) protection.
Puzzling access to protection for refugees in Lebanon
Lebanon does not have a legal asylum regime; it considers itself exclusively a country of "transit" for refugees, dealt with as "foreigners" or "immigrants". Thus, they are requested to hold legal residencies, apply for work permits, and provide for their own basic needs (such as health, education, shelter).
Still, the international community has managed to set in place regimes to assist people seeking protection in Lebanon, led by the UNRWA for Palestinian refugees and the UNHCR for refugees from other nationalities.
Two policy channels are available to help vulnerable refugees or those at risk in Lebanon.
First, the parliament has adopted legislation that provides protection for vulnerable categories. For instance, protection is available for minors/juveniles at risk (Law No. 422/2002), women and other family members who are victims of domestic violence (Law No. 293/2014), human trafficking (Law No. 164/2011), and torture (Law No. 65/2017), in addition to people with disabilities (Law No. 220/2002). The protection and assistance provided for these categories are theoretically accessible by refugees in Lebanon.
Second, the Lebanon Crisis Response Plan (LCRP) is defined and co-led by state institutions and UN agencies (with the support of international and national NGOs). This response provides mainly assistance and some protection to refugees.
The LCRP dedicates one of its ten sectors to the issue of protection. Unfortunately, examining the protection indicators reveals a narrow approach focusing on child and gender protection. This contradicts ground realities in Lebanon, where refugees are also falling victim to human trafficking (forced labor; sexual exploitation of women), torture, and arbitrary detention.
In addition, the humanitarian response has failed to guarantee refugees access to legal residency and livelihood opportunities. Legal vulnerability, next to the socio-economic conditions, contributes significantly to the insecurity felt by refugees.
The price tag of the contradictory and unpronounced asylum political intentions in Lebanon
Next to the meager, fragile, and volatile protection regimes available for refugees in Lebanon, current political and policy responses on the international and regional levels are also limiting the availability of the durable solutions specified in the international protection regime:
Voluntary repatriation is postponed "until further notice" due to fear of persecution upon return and lack of livelihood opportunities in a devastated country of origin.
Local integration is a sensitive topic in Lebanon.
Resettlement and access to other legal pathways have dropped significantly from 47,000 people in 2016 to 7,000 in 2019 (from Lebanon).
Thus, not only are the protection spaces for refugees in Lebanon minimal, but the available ones in other countries, especially in the Global North, have been considerably shrinking too. In addition to the decreasing resettlement figures, other indicators showcase a trend of keeping refugees away from EU territory.
A change in EU policies is leading the way to moving the screening process to the external borders of the European Union. Furthermore, Denmark has recently decided to deport hundreds of Syrian refugees back to Syria, deeming it safe for return.
Countries are avoiding responsibility-sharing
All these developments are occurring at a time when the number of people seeking refuge is increasing. In contrast, the spots available and capacities to provide protection are diminishing. With more demand and fewer offers, two significant repercussions are expected:
Vulnerability will lead the way in deciding who gets protection. However, deciding who is vulnerable in a displacement realm is paradoxical.
Offshoring asylum responses and procedures: traditional resettlement countries will rely on funding the assistance and responses to refugees' needs in the host neighboring countries such as Lebanon. They would push for keeping them there regardless of the consequences on protection.
In sum, these repercussions constitute an alarming trend of countries avoiding responsibility-sharing, a core principle of 2018's Global Compact for Refugees (GCR). The contradictory political intentions of host neighboring countries and resettlement countries render the GCR's objectives void, with shrinking spaces for self-reliance, third-country solutions, and safe and dignified return.
Back to square zero, governments should focus on much more than financing for the Global North and hosting refugees for the Global South; both are far from providing durable solutions to refugees. The focus should be on unpacking what responsibility-sharing entails for all parties involved.
More from the World Refugee Day blog series
Block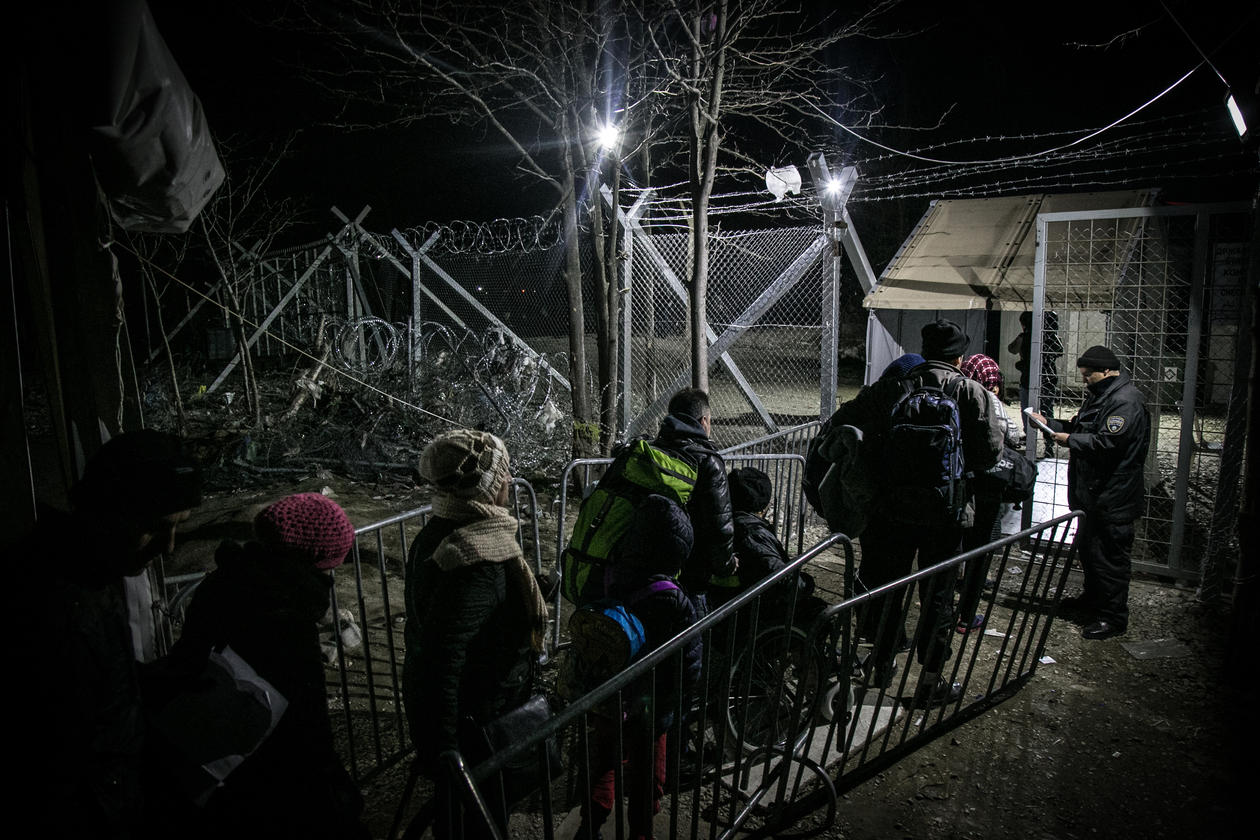 By Andrew Fallone (Asile project)