By Evgenia Iliadou and Theofanis Exadaktylos, the University of Surrey. Photo: Oxfam
Turkey has been criticised for systematically violating human rights, having a dysfunctional asylum system, using violence and degrading living conditions, and coercively expelling forcibly displaced people from Turkey back to war zones. This raises serious doubts about the legitimate inclusion of Turkey as a 'safe country'. Despite being a signatory to the 1951 Refugee Convention, Turkey maintains the geographical limitation to the Convention only to people originating from Europe. This restricted application of the Convention contradicts the Procedures Directive for determining whether a particular state is a safe third country. There is considerable evidence, four years since the EU-Turkey Statement, that neither Greece nor Turkey can be classed as safe havens for forcibly displaced people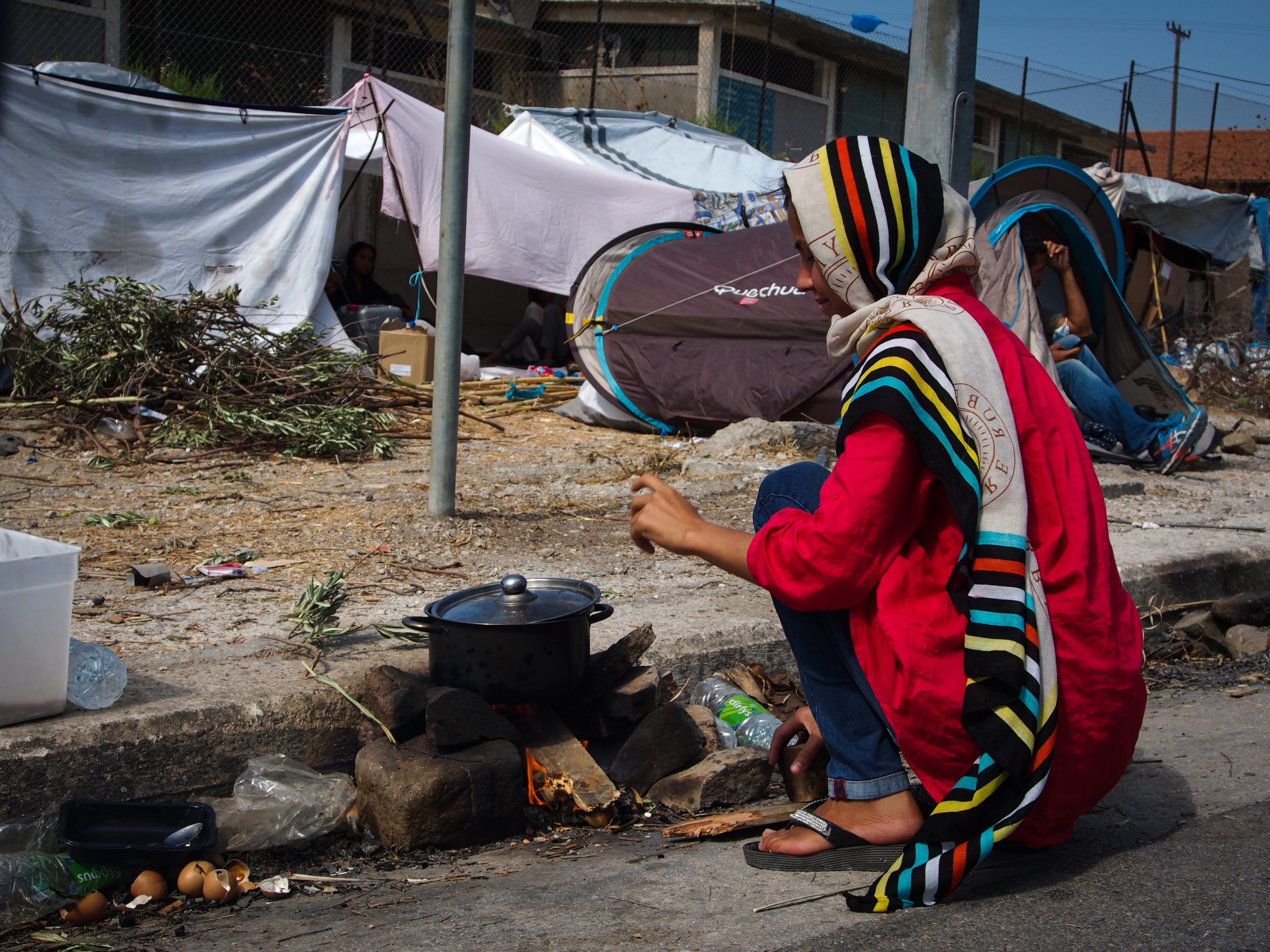 On 7 June 2021, with a Joint Ministerial Decision, the Greek Ministry of Foreign Affairs and the Ministry of Migration and Asylum designated Turkey as a safe third country for forcibly displaced people coming from Syria, Afghanistan, Pakistan, Bangladesh, and Somalia.
This decision implements the readmission of forcibly displaced people coming from the aforementioned countries back to Turkey on the grounds of the 'safe country' concept and consequently relocates the 'burden' of responsibility and protection of forcibly displaced people to Turkey.
However, this decision is not something new. It is the continuation of well-designed externalisation and internalisation deterrence policies which have been routinely enforced since 2015 as an EU response towards the refugee crisis. Since then, one of the policies which has continuously affected Greece, and specifically, the Greek islands bordering with Turkey such as Lesvos, and by extension forcibly displaced people is the EU-Turkey Statement (18 March 2016).
Already with this statement the EU and Greece designated Turkey as a safe third country and a first country of asylum in 2016, changing the landscape of international protection forever. Therefore, the latest Joint Ministerial Decision is stemming out from this older EU-Turkey Statement.
From transit countries to destination countries
The operationalisation of the 'safe country' concept through the EU-Turkey Statement was predominantly targeted towards Syrian nationals – although the Joint Ministerial Decision shows this is not exclusively the case. The 'safe country' concept has a direct effect on the asylum procedures as forcibly displaced people who arrive on the Greek islands will be returned to Turkey in order to complete their asylum procedures there. It also includes bilateral and readmission agreements.
Turkey and Greece were traditionally transit destinations for refugees, but have since become destination countries and buffer zones by immobilising and preventing forcibly displaced people from continuing their journey onwards to Northern Europe. This materialised with an exchange of development and capacity building, in terms of technical support for infrastructure and other forms of financial aid.
Both the EU-Turkey Statement and the recent Joint Ministerial Decision are very problematic as they jeopardise the state and nature of international protection itself. Readmissions or returns of asylum seekers back to Turkey constitutes a direct violation of European and international law.
Article 33 of the 1951 Geneva Convention as well as the principle of non-refoulement – which is the cornerstone of international protection – explicitly prohibits states from transferring or removing individuals from their jurisdiction or effective control when there are substantial grounds for believing that the person would be at risk of irreparable harm upon return, including persecution, torture, ill-treatment or other serious human rights violation.
Can Turkey be considered safe?
However, Turkey has been criticised for systematically violating human rights, having a dysfunctional asylum system, using violence and degrading living conditions, and coercively expelling forcibly displaced people from Turkey back to war zones.
This raises serious doubts about the legitimate inclusion of Turkey as a 'safe country'. Also, Turkey, despite being a signatory to the 1951 Refugee Convention, maintains the geographical limitation to the Convention only to people originating from Europe.
This restricted application of the Convention contradicts the Procedures Directive for determining whether a particular state is a safe third country. Furthermore, in the aftermath of the unsuccessful military coup in Turkey, arrests, tortures, rapes, abuses, violations of human rights and liberties of Turkish citizens and military personnel have taken place.
Following the failed coup, approximately 6,000 Turkish citizens sought international protection in Greece. In 2017, eight Turkish military men crossed the border into Greece, seeking asylum and eventually were granted refugee status on the grounds that Turkey is not a 'safe country' for them. Paradoxically, although Greece recognises Turkey as unsafe for Turkish citizens, it has designated and legitimised Turkey as a 'safe country' for forcibly displaced people from other locations.
Lesvos, the prison island
There is considerable evidence, four years since the EU-Turkey Statement, that neither Greece or Turkey can be classed as safe havens for forcibly displaced people for different reasons. Both countries have been strategically used as spatial and temporal confinements by containing and preventing people to continue their journey to Northern Europe. Our previous research and research undertaken for the PROTECT project in the past year reveals these shortcomings.
Particularly, Lesvos has turned into a prison island for those arriving there, with authorities restricting the movement of people not only within the camp sites themselves but also around the island. In the words of Sariad, a Syrian border crosser: "The island is like a prison; the only difference now is that there are no fences; there is instead the sea."
And it is well-known how perilous the sea in between Greece and Turkey can be.
More blogs from the World Refugee Day series:
Block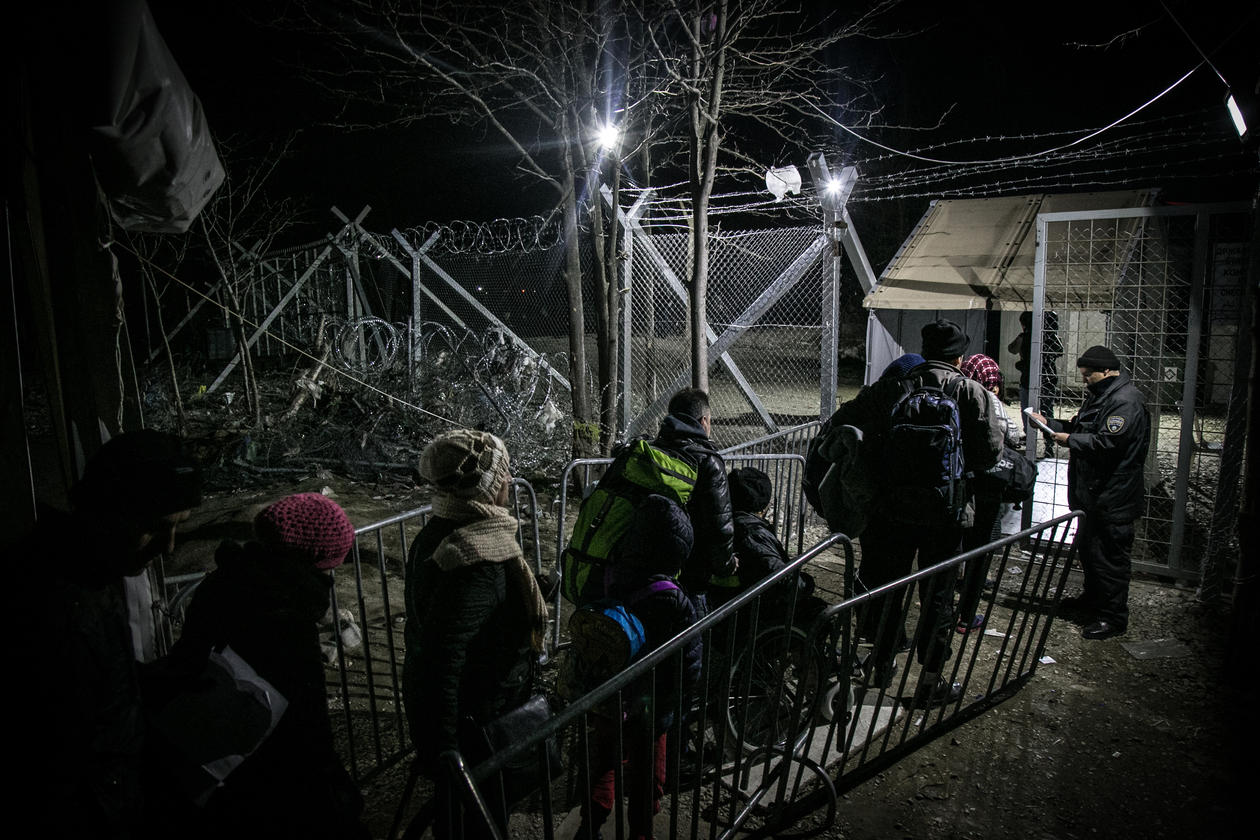 By Andrew Fallone (Asile project)