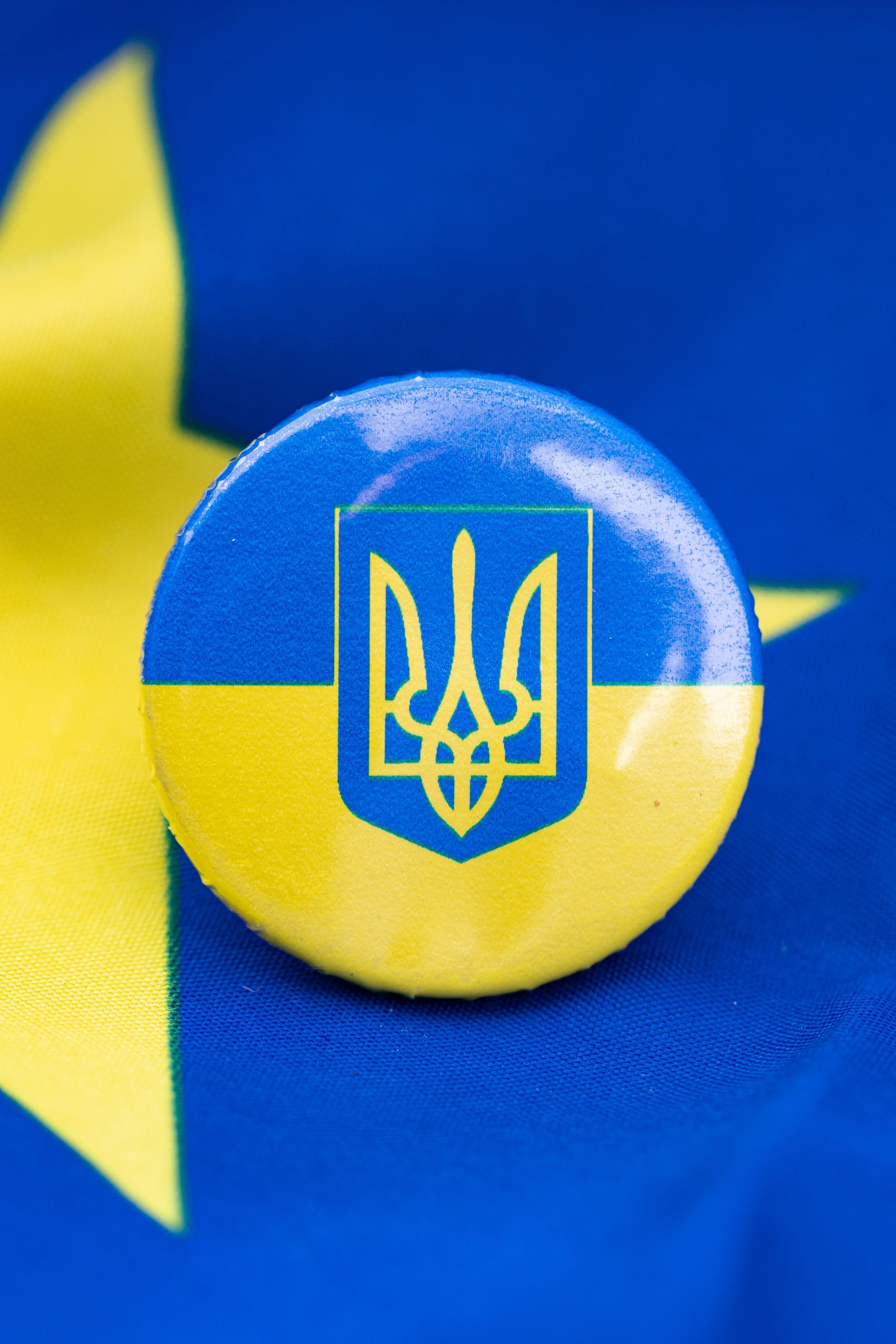 Beyond Ukraine: Will the EU Expand Asylum Access and Rights?
by Dario Mazzola, University of Bergen
Among the dire consequences of Russia's invasion, observers have noticed that at least the open reaction to asylum seekers might represent a step forward. At the same time, they have noticed that the preferential treatment of the Ukrainians fleeing war could call into question the fairness of the EU's asylum policy. Yet besides structural racism and political interest, other substantial obstacles impede welcoming more refugees from all over the world in present circumstances.
Photo by Marek Studzinski on Unsplash
The catastrophic humanitarian toll of the Russo-Ukrainian conflict has been met by much-heightened attention and openness by Europe so far, with the Union taking the unprecedented step of activating the Temporary Protection Directive (European Commission 2022) and even previously reluctant countries such as the United Kingdom and Poland establishing substantial incentives for solidarity with Ukrainian refugees.
While this response appears more humane than the one reserved for previous inflows, many observers (Parekh 2022; Drazanova 2022) are left wondering what would explain such differential treatment besides the refugees' European origin and the obvious geopolitical interest in supporting Ukraine.
An obvious solution would be to extend the welcome to all refugees, independently of where they come from. Yet in my view, there are a number of factors that make this development unlikely and suggest that even an opposite trend could materialize.
Why states are unlikely to extend the welcome to all refugees
First, welcoming Ukrainian refugees is resource-consuming, especially in the short term. In their comprehensive overview on 'The Road Ahead', Caitlin Katsiaficas and Justyna Segeš Frelak (2022) notice that 'Poland foresees needing €350-€700 million' from the EU. They also anticipate that, once the rally-around-the-flag effect subsides and the emergency is over, societal tensions around the integration of Ukrainians will surface. This resonates with some of the dynamics observed in, and especially after, the 2015 crisis. Indeed, asylum seekers from Ukraine and elsewhere, together with migrants, are already competing for scarce resources, as exemplified by the dramatic accommodation shortage in Ireland – partly attributed to the policy by the neighboring UK – and by protests in France.
Secondly, this solidarity with refugees comes within the context of a war. Western, and especially European states are at the same time facing serious economic consequences – due to an increase in energy and food prices, for instance, or to the fall of the euro to a five-years-low. GDPs that had already shrunk because of the COVID crisis are therefore further reduced. After having subtracted what is earmarked for Ukrainians, EU states would then rely on a significantly smaller basket to extract resources to be dedicated to asylum seekers and refugees.
Thirdly, and relatedly, the same states have declared their determination to increase military and security expenses. The military assistance provided to Ukraine already comes at a high cost. Once again, states will have to keep this into account while deciding on any other investment.
Fourthly, consequences of the war which are at present merely theoretical can restrict resources available for global refugees even further. For example, in recent months, the risk of escalation and reignition of the Moldovan Transnistrian conflict has heightened. Ukraine had even invited Georgia to renew its conflict with its pro-Russian breakaways territories to open another front. These and other scenarios are not equally likely, but if any would materialize, European states would be even more constrained to assist, say, Moldovan and Georgian refugees, and would find even narrower leeway to cater to refugees from other crises. Furthermore, the demand for asylum and immigration – which are often confused by the general public and politicians – is likely to rise overall, due to the reverberation of political tension from Ukraine to elsewhere, as well as to the devastating consequences of the war. Among these, the most excruciating is the shortage of food, which BlackRock has denounced as a crisis worse than oil (Fink 2022), and which is already provoking increasing departures from countries like Egypt and Tunisia, who depend on Russia and Ukraine for 70% of their wheat import, (Bilger and Brahim 2022).
A concluding warning
However, if Europe continues to focus exclusively on refugees from the continent, this will recall its Western-centric origins of the Geneva Convention after World War II, when the asylum was initially reserved for Europeans. This is a grave risk for the global standing of the EU and West, as the present geopolitical confrontation between systemic adversaries will most likely be won by those who can remain connected with the majority of countries that are not taking sides.
References
BILGER V., and BRAHIM, N. B. (2022). 'Could disruptions to Eastern European wheat spur displacement in Africa?', in Reliefweb, May 10th 2022. https://reliefweb.int/report/world/could-disruptions-eastern-european-wheat-spur-displacement-africa, last accessed July 29th, 2022.
DRAZANOVA, L. (2022) 'Why are Ukrainian refugees welcomed in Central and Eastern Europe?'. March 23rd 2022, Migration Policy Center blog. https://blogs.eui.eu/migrationpolicycentre/why-are-ukrainian-refugees-welcomed-in-central-and-eastern-europe/, last accessed April, 29th 2022.
EUROPEAN COMMISSION (Migration and Home Affairs). (2022) 'Temporary Protection Directive'. https://ec.europa.eu/home-affairs/policies/migration-and-asylum/common-european-asylum-system/temporary-protection_en. Last accessed April 29th.
FINK, L. (quoted in MASTERS B. and EDGECLIFFE-JOHNSON A.). 'Why Larry Fink is more worried about food prices than oil', in Financial Review, July 17th, 2022. Brooke Masters and Andrew Edgecliffe-Johnson https://www.afr.com/world/north-america/why-larry-fink-is-more-worried-about-food-prices-than-oil-20220717-p5b267, last accessed July 29th, 2022.
KATSIAFICAS, C., and FRELAK, J. S. (2022) 'Integration of Ukrainian refugees: The road ahead'. International Center for Migration Policy DevelopmentBlog, March 8th.
https://www.icmpd.org/blog/2022/integration-of-ukrainian-refugees-the-road-ahead, last accessed April 29th, 2022.
PAREKH, S. (interviewed by KHALID, S.). (2022) 'Q&A: Understanding Europe's response to Ukrainian refugee crisis'. AlJazeera. March 10th, 2022. https://www.aljazeera.com/news/2022/3/10/qa-why-europe-welcomed-ukrainian-refugees-but-not-syrians. Last accessed April 29th, 2022.