The Syrian civil war has been waging for ten years and the consequences for Syria, Syrians, the neighboring states, and the region have been devastating. The crisis has left over 13 million Syrians in need of protection and resettlement. Still, a handful of neighboring states continue to host the majority of Syrian refugees.
– Syria is the biggest humanitarian and refugee crisis of our time, a continuing cause of suffering for millions which should be garnering a groundswell of support around the world, says Filippo Grandi, United Nations High Commissioner for Refugees.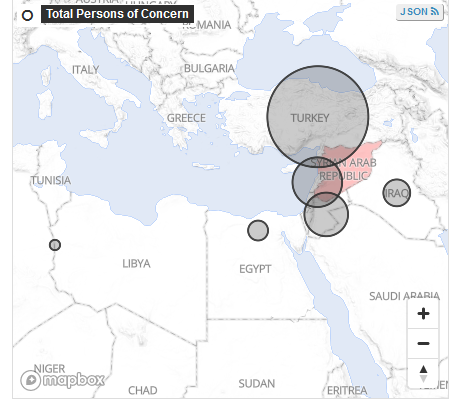 PROTECT partner and law professor, Elspeth Guild, criticizes Europe's collective response to the decade-long crisis and points to the fact that Turkey, a country home to 85 million people, currently hosts 3.6 million Syrians, while the European total amounts to nearly 1 million.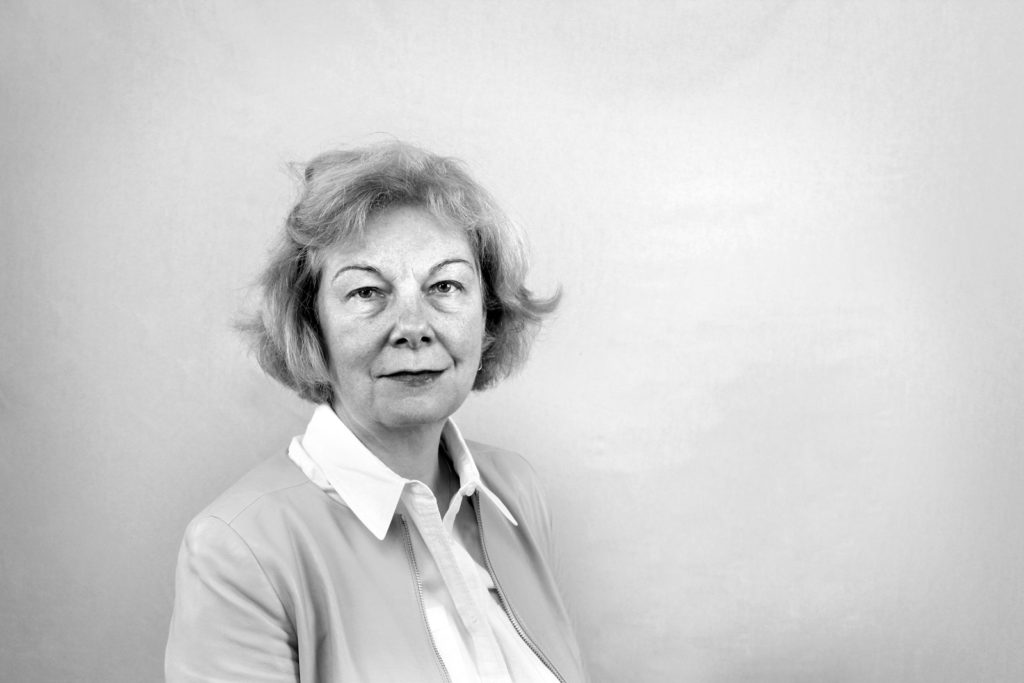 – While Europe has provided very substantial funding for Syrian refugees in the region and promoted education for displaced Syrian children so that they do not become a lost generation, it has not exactly opened its doors to these refugees, says Guild and continues:
– Instead, it has been particularly parsimonious in its border practices which have had the effect of keeping Syrian refugees out of Europe and locked in the region, even where there are threats to their safety there.
Reluctance and pushbacks
Guild says that Lebanon, in particular, has been seeking to push back Syrian refugees notwithstanding the fate which awaits them in Syria and with no offer by European states to effect humanitarian resettlement:
– Instead, those Syrians who seek to flee to greater safety in Europe find themselves being pushed back specifically to Turkey by national and EU (Frontex) border guards fending them off from European waters, according to reputable sources. Although Frontex in particular is contesting its role in these push backs the evidence against it is mounting, says Guild.
The call from UN and EU leaders that European countries must not only keep their hearts and wallets open for Syrian refugees but also their borders has gone unheeded, to the shame of Europe as a whole, concludes Guild.
Also read: A vital moment to study international protection of refugees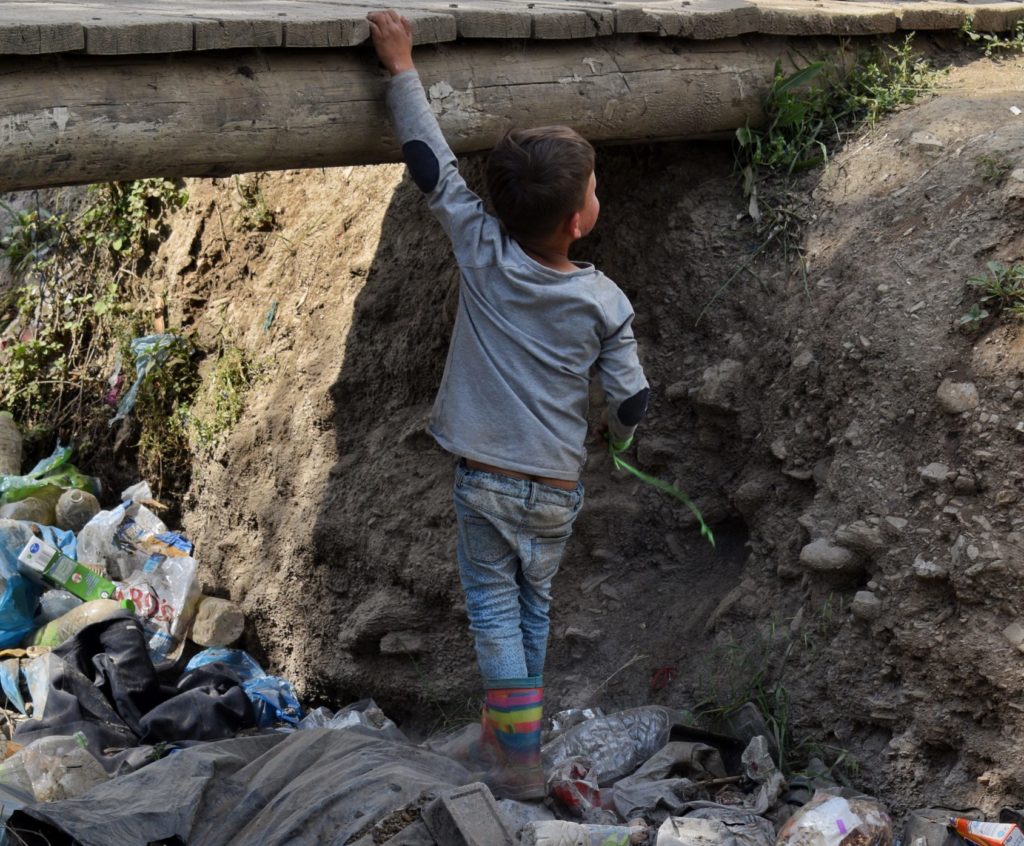 Covid-19 pandemic exacerbates already existing vulnerabilities
The ongoing pandemic has had devastating global socio-economic consequences for many countries, communities, and demographics.
The International Monetary Fund reports that the global GDP so far has lost 9 trillion dollars: the equivalent of the economies of Japan and Germany.
1,6 billion informal workers, mostly in the global South, have been exposed to loss of livelihoods, reports the World Trade Organization (WTO).
At the Supporting Syria and the Region conference in Brussels on 30 June 2020, the UN appealed to the international community to redouble their commitment to Syrians and the region:
– The Covid-19 crisis has had an immediate and devastating impact on livelihoods of millions of Syrian refugees and their hosts in the region. The most vulnerable in the society – including millions of refugees – have lost their already fragile and meager income. They are sliding deeper into poverty and debt. The international community must come together with sustained and predictable support for Syrian refugees and the countries and communities in the region that have generously hosted them for years, said the UN High Commissioner for Refugees Filippo Grandi at the conference.
Grandi concluded his virtual appeal by calling on donors to provide an enhanced aid package in support of host countries. The Regional Refugee and Resilience Plan, for which USD $6 billion is required in 2020, was just 20 percent funded prior to the conference.
And then the Beirut blast happened
The pandemic has also intensified the needs of already unstable hosting countries, particularly Lebanon, which is home to nearly a million Syrian refugees.
When Lebanon's main grain silo in the port of Beirut exploded on 4 August 2020, it was the last in a series of misfortunes to befall an already troubled country.
A statement from the European Commission following the explosion summarizes the devastating consequences that the blast had for vulnerable groups in the country:
The disaster came at a time of political and economic turmoil, with the financial crisis compounded by the impact of the coronavirus pandemic. Syrian refugees make up more than 20% of Lebanon's population, the highest refugees-to-population ratio in the world. A growing number of Lebanese and refugees is increasingly vulnerable and destitute.
The dire situation resulting from the political impasse and socio-economic crisis, further exacerbated by the coronavirus outbreak and port blast, continues to reduce people's purchasing power. Lebanese and refugees are increasingly struggling to buy food, pay rent, and access health care. The Beirut blast left 200 people dead and over 7,500 injured. Areas close to the port still in need of reparation are among the capital's poorest, housing vulnerable Lebanese, migrants, and refugees.
The Global Compact on Refugees and the Syrian crisis
Since the outbreak of the Syrian war, host and border countries, CSOs, NGOs, activists, and politicians have stressed the need for long-term and more sustainable solutions for the large number of Syrian refugees that the crisis has produced.
The adoption of the Global Compact on Refugees (GCR) has been characterized as an important step in the right direction as it sets out a framework of common principles and guidelines to achieve a more equitable sharing of responsibility for supporting refugees globally.
PROTECT studies the impact of the Compact on the right to international protection. In the video below, Professor Hakan G. Sicakkan explains how and why:
Also read: EU puts Dublin to bed and launches New Pact on Asylum and Migration
After the adoption of the GCR at the UN General Assembly in 2018 the High Commissioner for Refugees Filippo Grandi explicitly pointed to the increasing Syrian refugee flow and the continued pressure on host countries:
– The Global Compact on Refugees was shaped largely by experiences in this region and with Syrian refugees, said Grandi.
The Regional Strategic Overview from the Regional Refugee and Resilience Plan (3RP), which was initiated in 2015 as a response to the Syrian refugee crisis, shows that the GCR objectives clearly align with the needs of both displaced Syrians as well as neighboring host countries.
Among its objectives are lifting pressure on host countries, enhancing refugee self-reliance through promoting access to employment markets and offering vocational training, encouraging resettlement for the most vulnerable Syrian refugees, or complementary pathways such as scholarships or student visas.
– The GCR has been innovative since it urges member states to facilitate refugee participation and forge key partnerships with diverse stakeholders in host communities. Such initiatives are considered instrumental in developing fair, systematic, and complementary pathways for refugee resettlement and empowerment, write PROTECT and Ryerson researchers Idil Atak, Zainab Abu Alrob, and Jona Zyfi in a recent blog post.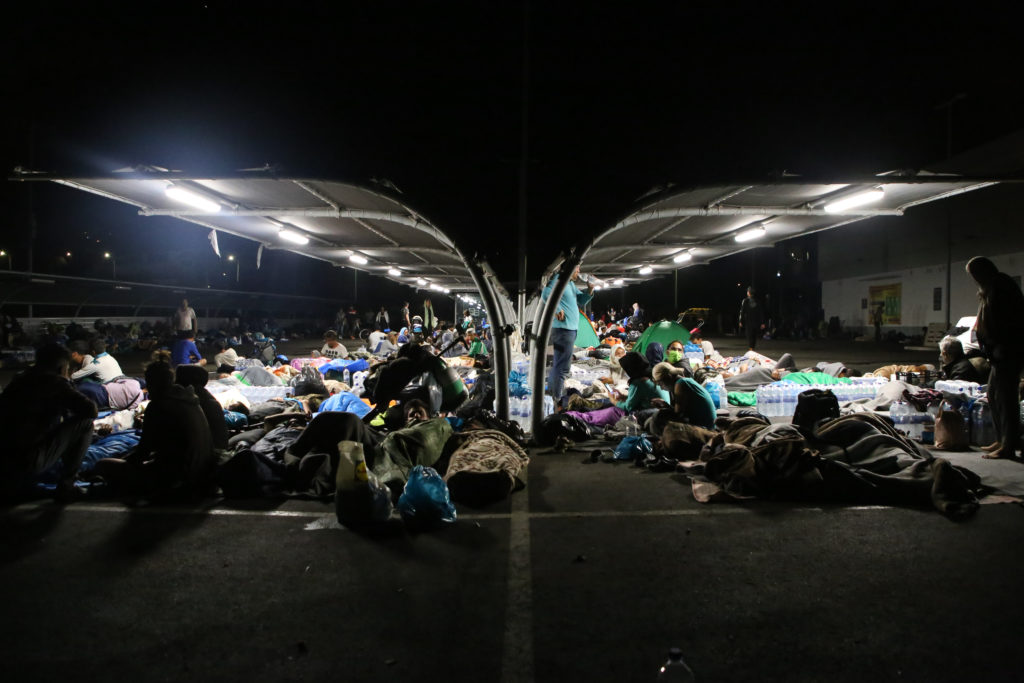 Global displacement hit all-time high in 2020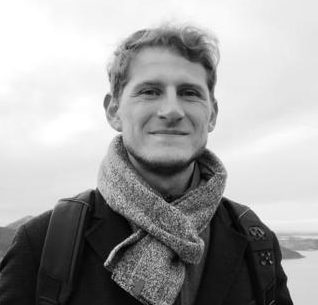 – You might expect some deeper engagements with external actors – as was the case with the Jordan and Lebanon Compacts and the EU-Turkey statement in 2016. But we've also seen an increase in control or attempts to regain control of fluxes by governments in border countries, says Mazzola.
Then there have been surprising, exceptional openings, such as the welcoming of 1500 Syrians in Germany amid the Moria crisis, adds Mazzola and continues:
– Almost every year, we hit a new record number. Yet the point is not whether the number of refugees is proportionally higher than after World War II. The point is that every flight is a tragedy, every lack of assistance a failure, every collective displacement a humanitarian disaster.
Syrian refugees and resettlement
Over 5.6 million people have fled Syria since 2011. They have sought refuge in 127 different countries.

6.6 million people remain internally displaced within Syria's borders.

Turkey hosts the majority of Syrian refugees: 3.6 million. Lebanon hosts 865 000 and Jordan 665 000 Syrians.

Refugees make up 20 percent of Lebanon's population, which is the highest refugees-to-population ratio in the world.

80 percent of all Syrian refugees are women and children.

According to the UNHCR,
55 percent of the Syrian refugees were vulnerable
with regard to health in 2017.

Poverty rates for Syrian refugees exceed 60 percent in some countries, while unemployment and uneven access to basic services, such as education, persist.

Germany has taken in around 570,000 Syrians; Sweden, 113,000; Austria, 51,000; the Netherlands, 31,000; Greece, 26,000.

Norway, Spain, UK, Cyprus, and Italy have all received fewer than 20,000 Syrian refugees each.

Since the beginning of 2019, there has been a relative increase in the number of spontaneous voluntary refugee returns to Syria. As of 1 December 2019, over 90,000 Syrian refugees have returned to Syria.

Source: UNHCR, European Commission, Euronews, 3RP Regional Strategic Overview 2020-2021.
PROTECT researcher Daniela Irrera on the Syrian war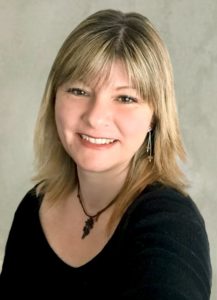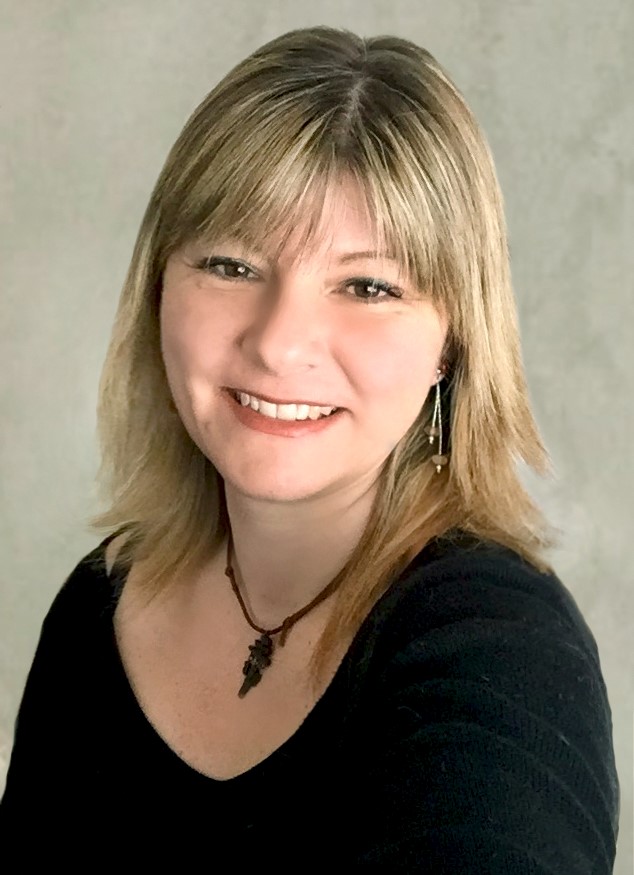 A combination of internal and external factors can explain why ten years of conflict have already uninterruptedly passed in Syria – and why it is unfortunately likely to continue.
When the conflict in Syria started to arise ten years ago it was immediately clear that it was destined to intensify and massively affect the whole region.
Although it may look similar to many civil wars the contemporary world system had already experienced – from Bosnia to Iraq – the Syrian conflict is peculiar in many ways.
The most striking effect of this civil war is its comprehensive proxy dimension.
Proxy wars are traditionally conceived as a struggle among two or more opposing external supporters who profit from local proxies to enhance regional or global interests.
Syria was already a divided society characterized by the presence of numerous ethnic groups such as Shiites, Sunnis, as well as Alawites and  Christians, whose potential implosion has been contained over the years.
The crisis of the political regime did not bring to its end, but rather to the collapse of its control over large parts of the country.
This has facilitated the rise of a wide plethora of external and internal state and non-state actors, each of them looking at Syria as a tool for reaching different objectives and fulfilling various interests.
Officially confronting the Syrian government and rebels, the conflict is essentially battled by a vast number of paramilitary groups, insurgents, and armed forces, not always and not clearly identifiable.
Being mostly interchangeable, these actors had represented the ideal instrument to favor the agenda of some external non-state actors, like Hezbollah, or to catalyze the hate-love relation between  Russia and Turkey.
Formally supporting opposite sides, Syrian President Bashar al-Assad by Russia and Syrian opposition groups in the north of the country by Turkey, love and hate continue to alternate – depending on circumstances.
Logistical and financial support enter the country and nurture local armed stakeholders' motivations, perpetuating instability and representing a permanent source of insecurity.
Proxies are instrumentally used and worsen the civil dimension of the conflict.
These solid and continuous interactions between external and local actors have turned Syria into a multilayered proxy conflict, which can very hardly end soon.
The consequent humanitarian catastrophe, with thousands of refugees and displaced people, has been instrumentalized as well by different parties, for gaining support and legitimization.
The COVID-19 pandemic has been used for justifying the diversion of funds and interventions to the health emergency measures, leaving civilians stuck in an undetermined situation, exposed to violence and deprivation, with limited humanitarian support.