Upcoming: Virtual Expert Forums
---
Forum 1:
13 -14 November 2020, online
> Explore the full program and register
PROTECT's First Expert Forum explores the EU's asylum practices and challenges in light of the obligations and principles articulated in the 1951 Refugee Convention and the 2019 Global Compacts on Migrants and Refugees – and the potential impacts of the latter in creating a just and effective global asylum agenda.
The event is hosted by PROTECT partner Queen Mary University of London.
> Read more about the Forum hosts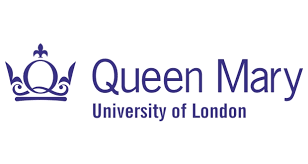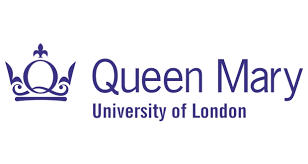 ---
Forum 2:
20 November 2020, 10 am – 12 pm EDT, online
> Register
PROTECT's second Expert Forum explores refugee rights in Canada in the context of the challenges brought on by the Covid-19 pandemic and the responsibilities outlined in two UN Compacts on Refugees and Migrants and in the 1951 Convention.
By providing views from different institutions, the webinar will consider challenges faced by refugees in specific contexts, such as employment, healthcare, and detention.
This Forum is hosted by PROTECT's Canadian partner, Ryerson University.
> Read more about the Forum hosts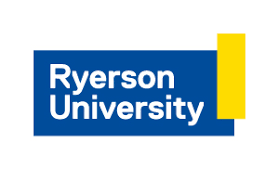 ---
26 November 2020, 1.30 – 3.15 pm GMT+2, online
> Register
PROTECT's third Expert Forum takes stock of the role of the Global Compact on Refugees (GCR) and the Global Compact for Safe, Orderly and Regular Migration (GCM) in South(ern) Africa, two years after their adoption.

The Forum will also explore the unique challenges the global COVID-19 pandemic has created in terms of implementation of the two Compacts at the city, national and regional level.
This forum is hosted by the University of the Witwatersrand, which is PROTECT's South African partner.
Speakers TBC.
> Read more about the forum host

Conversations on the Moria fires
19 September 2020, Bergen/online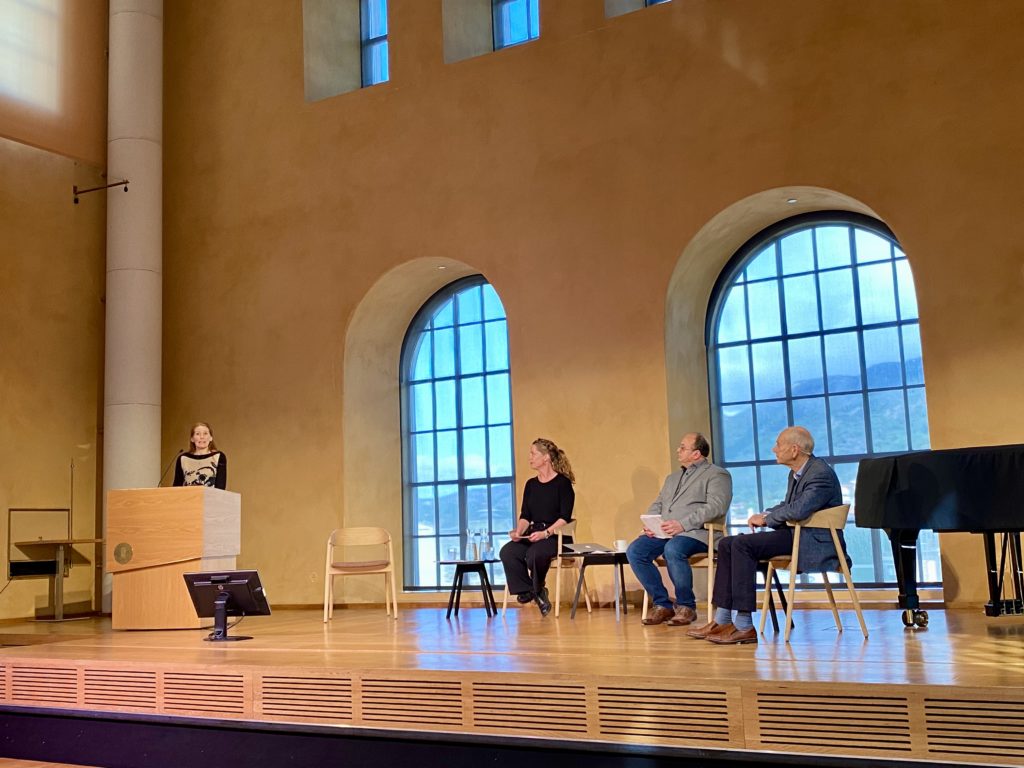 PROTECT's project leader Hakan G. Sicakkan and International Advisory Board member, Jan Fridthjof Bernt discussed the Moria fires, the Dublin Regulation and the New Pact on Migration and Asylum in the monthly event, 'Insight'.
ECPR General Conference: PROTECT panel
25 August 2020, 09.00-10.45 BST, online
Three PROTECT researchers participate in this panel, which looks at the politics of international protection in a context marked by the tension between the rise of nativist ideologies and efforts to share the burden and responsibility of international protection at world scale.
Panel title: 'The Politics of International Protection: New Perspectives in the Post-Global Compacts Era'
> Explore the PROTECT panel and papers
Virtual roundtable: Researching Migration & Law
18 August 2020, 15.00 – 16.00, Bergen
PROTECT researchers Siri Gloppen and Hakan G. Sicakkan participated in a roundtable discussion on 'Researching Migration & Law' during the 2020 Bergen Exchanges on Law and Social Transformation.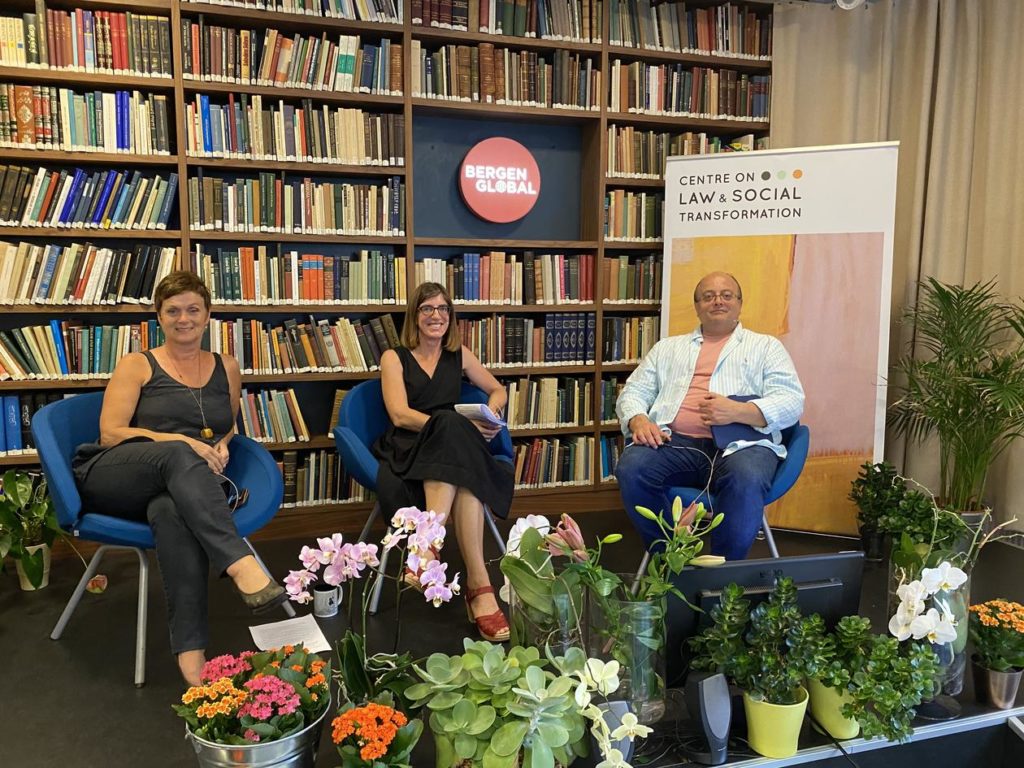 9 March 2020, Brussels
A number of high profile representatives from the academic community, civil society organizations, and international organizations were present for PROTECT's Kick-Off conference in Brussels on 9 March 2020.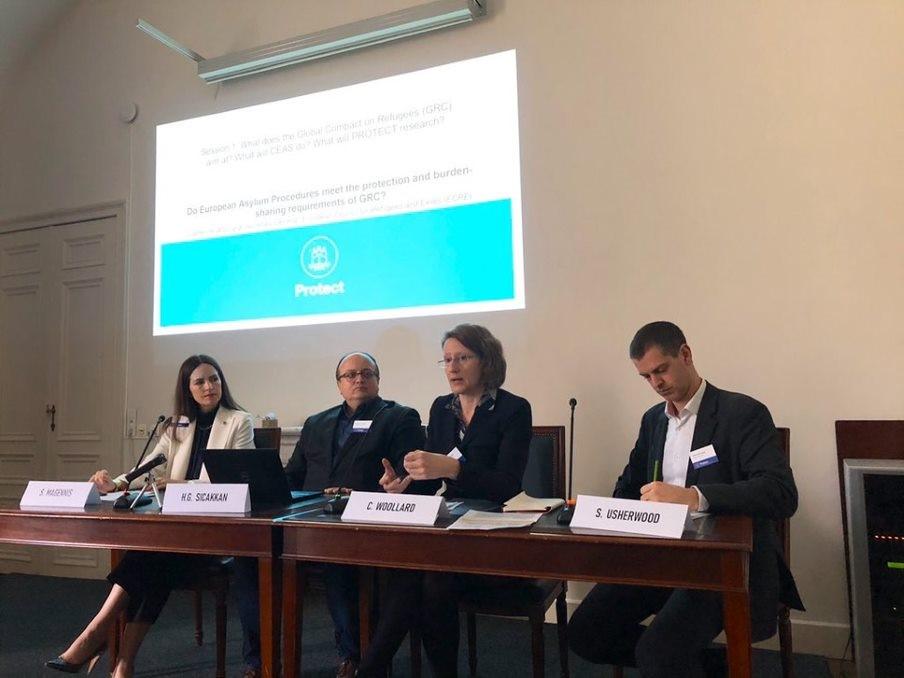 ---