June 2020: The impact of the New York Declaration and the Global Compact on Refugees (GCR) on the 1951 Convention on the Status of Refugees (including the 1967 Protocol) is only just now beginning to become visible. From our perspective, the most important development the GCR constitutes is the alignment of refugee rights with human rights. The GCR commitments link together refugee protection and human rights in a UN instrument which, while not legally binding, sets out the common will of the international community.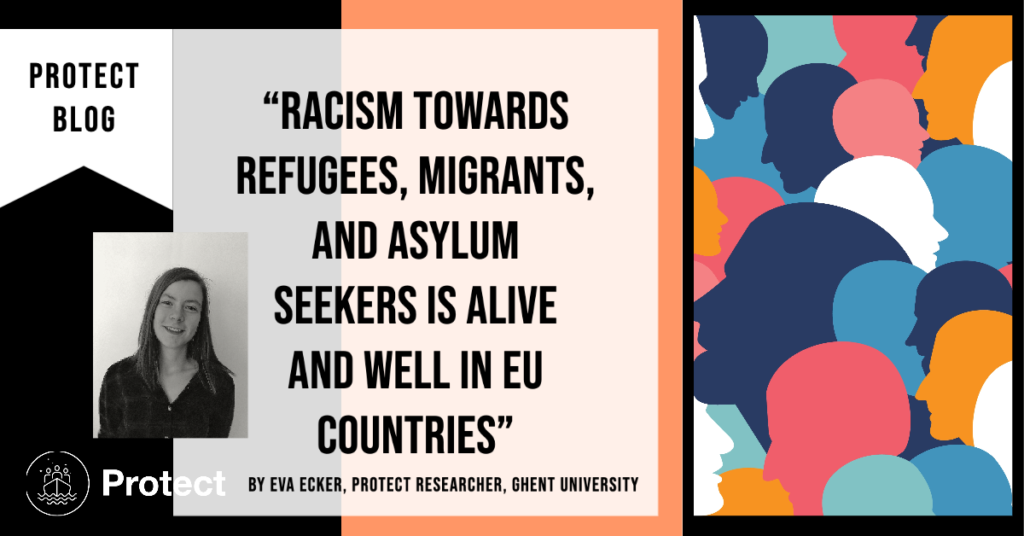 June 2020: The world is in an uproar following the death of George Floyd in Minneapolis on 25 May 2020. In outrage and desperation, demonstrators worldwide have taken to the streets to protest – denouncing the racism and discrimination towards black populations which is still deeply embedded in all layers of society. Racism is also one of the most widespread and devastating experience refugees, asylum seekers and migrants face on their journey to find a new home – and it is alive and well.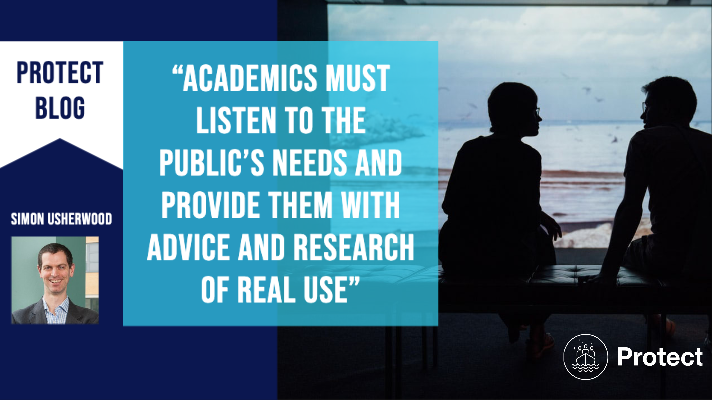 May 2020: Academics play a significant role in public policy debates providing both governments and citizens with evidence-based advice and encouraging dialogue and curiosity. But researchers' engagement should not be a one-way street: academics also have to make sure they listen carefully to the needs of the public and provide them with advice and research of real use. Three main lessons from the Brexit process might help us along the way.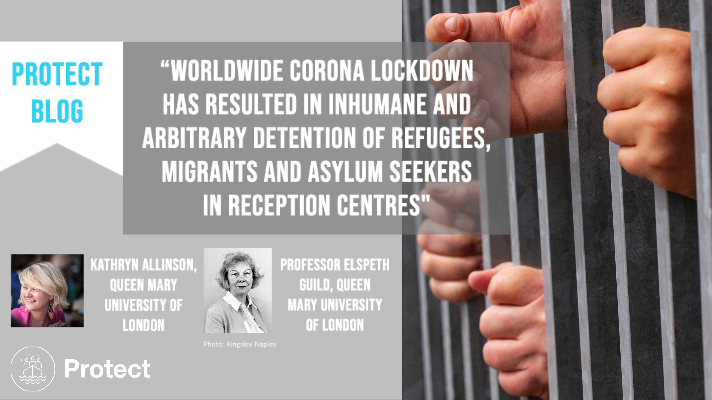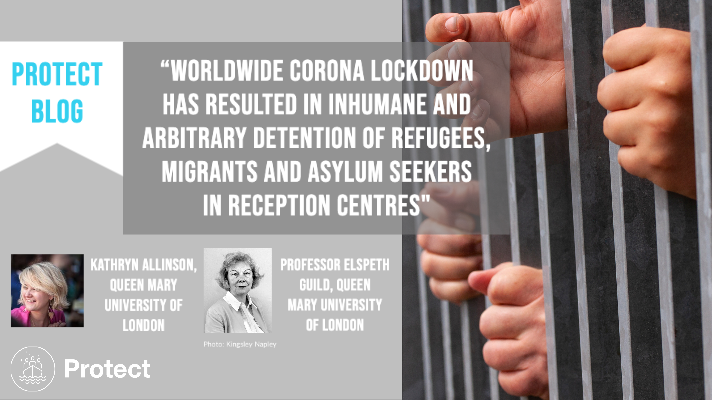 May 2020: As the Covid-19 pandemic has tightened its grip on many western states, many refugees, asylum seekers, and migrants continue to be detained in reception and detention centres, without any prospect of release. With asylum processing at a standstill and returns to countries of origin on hold, detention of these individuals risks becoming arbitrary, if not inhumane, write Elspeth Guild and Kathryn Allinson in this blog post.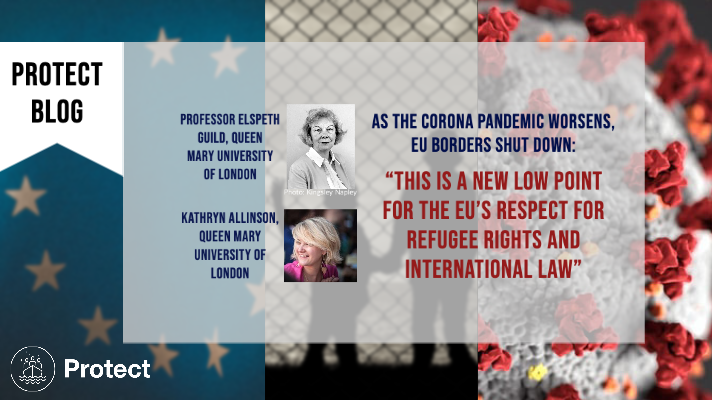 April 2020: Human rights in international law and the EU Charter are not dispensable in times of pandemics. They are essential characteristics and integral to promoting the European Way of Life which "is founded on the values of the respect for human dignity, freedom, democracy, equality, the rule of law and respect for the human rights, including the rights of persons belonging to minorities.", Elspeth Guild and Kathryn Allinson write in this blog post.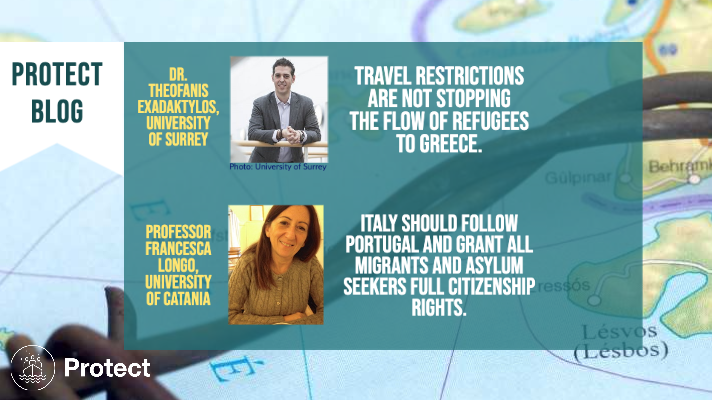 April 2020: In this blog post Dr. Theofanis Exadaktylos from University of Surrey and Professor Francesca Longo from University of Catania address the situation for refugees, migrants and asylum seekers in Greece and Italy amidst the ongoing Covid-19 pandemic.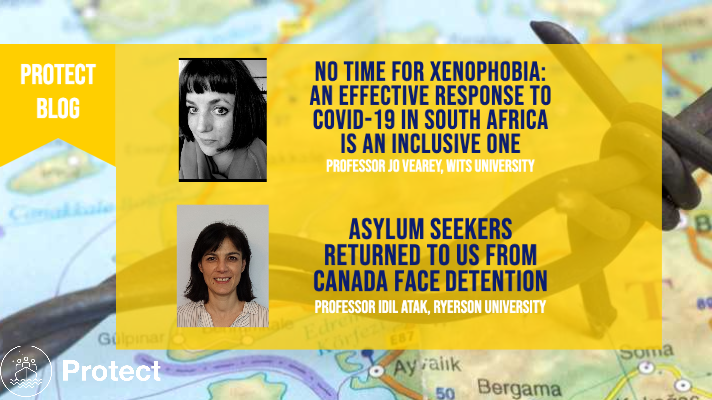 April 2020: This is one of two blog posts where Protect researchers reflect upon how the Corona pandemic is affecting people on the move across the world. In this post, Professor Jo Vearey from Wits University and Professor Idil Atak from Ryerson University share their insights from South Africa and Canada.
March 2020: In this blog post Professor Elspeth Guild reflects upon how shutting Europe's internal and external borders amidst the Covid-19 outbreak might pose a threat to human rights. Professor Frank Caestecker looks at how pandemics throughout history have led to stricter border control and xenophobia.